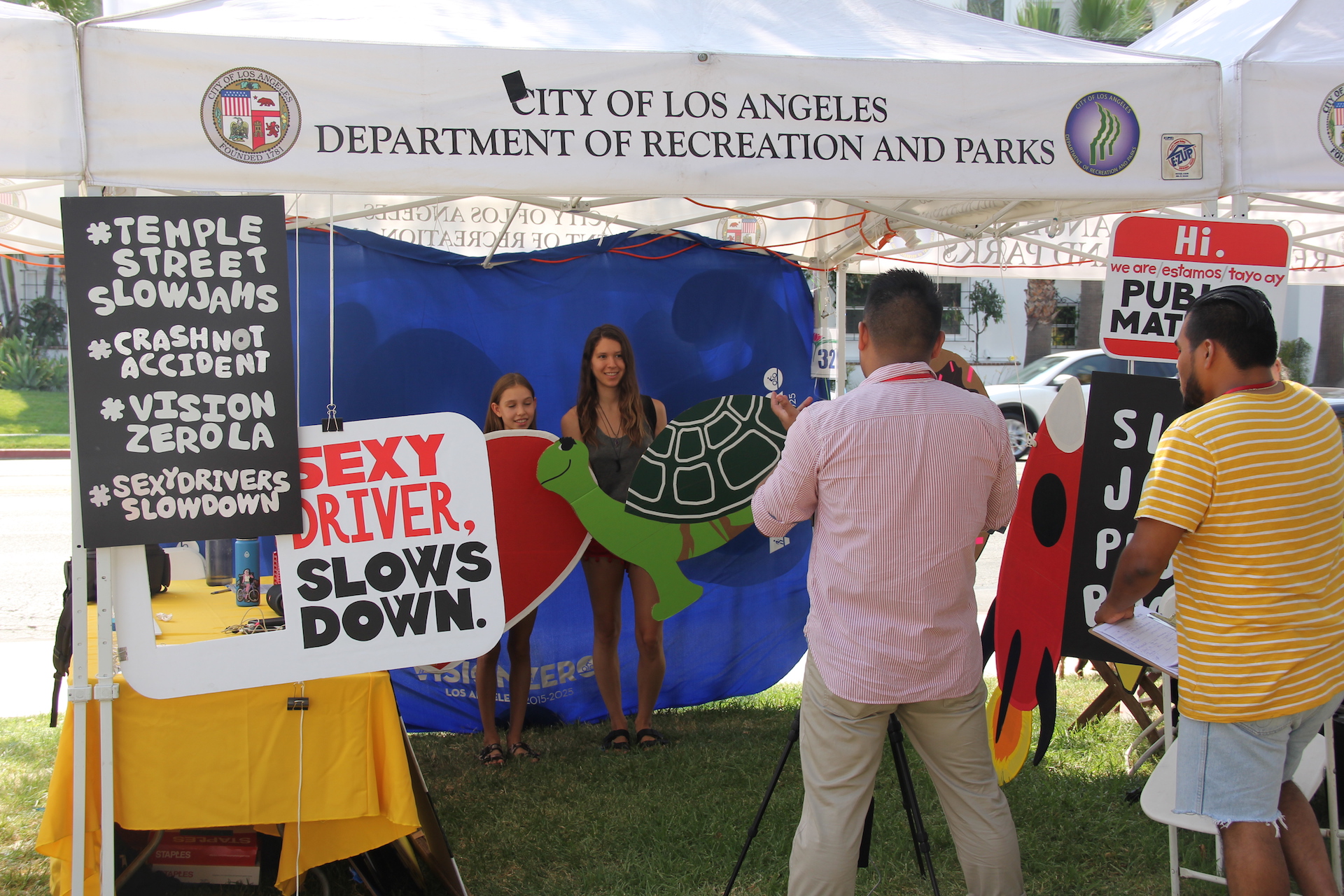 28 Jul

Vision Zero LA + Temple Street Slow Jams v2.0

At the 38th Annual Lotus Festival, we launched a second round of Vision Zero LA activations with Temple Street Slow Jams (version 2.0). The project is back for another round of partnerships, participatory spectacles, and installations that communicate the message of "slow" to those moving along Temple Street through Historic Filipinotown and Echo Park – one of the city's High Injury Network corridors.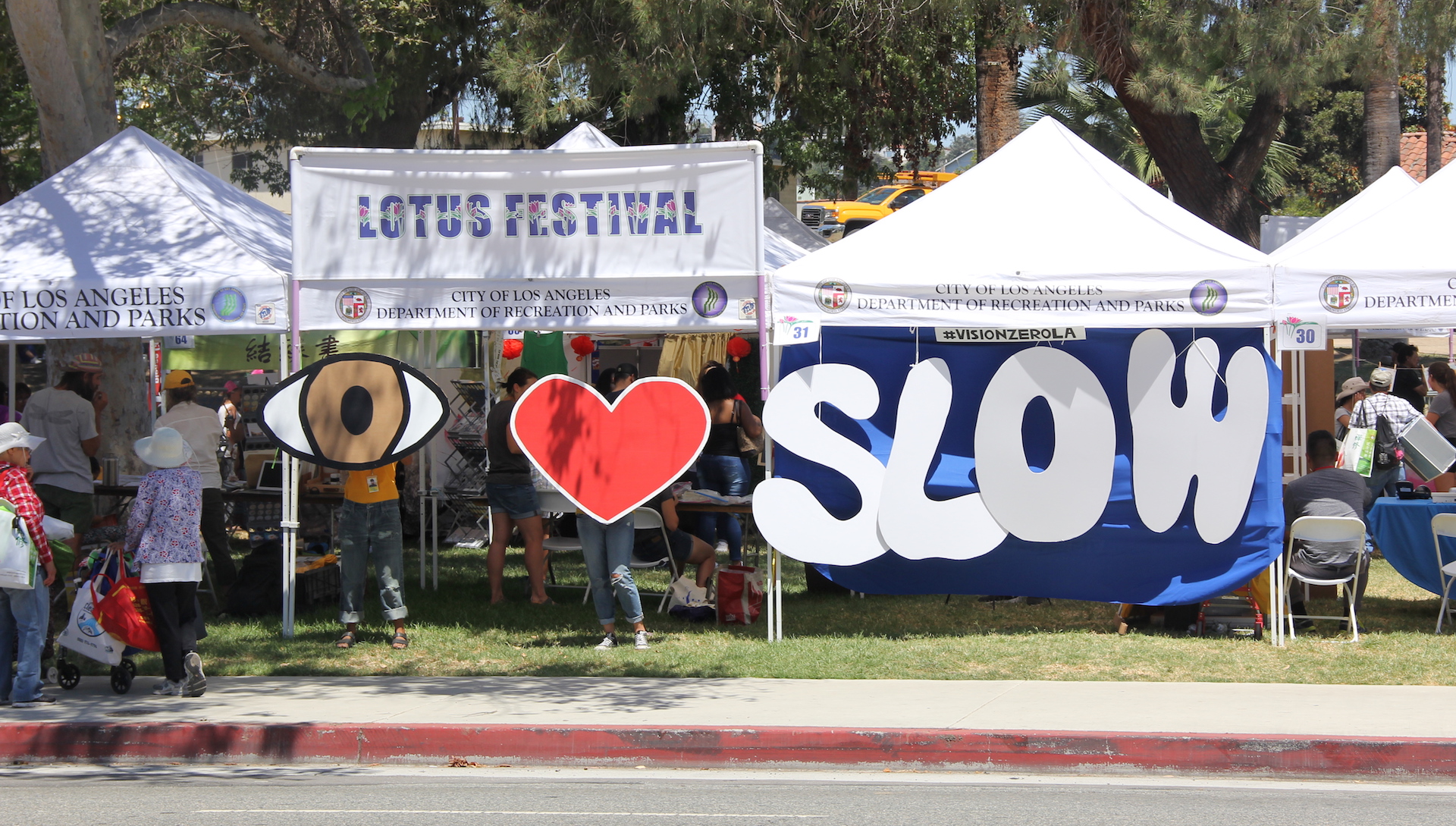 Temple Street Slow Jams (v2.0) expands on the strong foundation of work done in 2017 by reigniting collaborations with stakeholders on the corridor, building new partnerships, and installing safety messaging along fences, walls, and signs between Hoover and Beaudry. Our engagement efforts are prioritizing older adults and kids, the two age groups that are most vulnerable to risk or harm from traffic crashes. We'll be:
Returning "Slow Jams" crosswalk choreography to Temple with partnerships with Asian Pacific Islander Forward Movement, Los Angeles Walks, Rosemont Elementary, and any other folks interested in coming out and crossing Temple with us (Is this you??? Get in touch!).
Hosting "Coffee and Conversation" events with groups like the Silver Lake Adult Day Healthcare Center, where we're sharing safety resources and listening to the experiences of the neighborhood's older adults to find out how safety could be improved.
Working with local groups that have buildings and fences on the corridor to host slow and safe messaging. Keep your eyes out for these!
Through this year's efforts, we're collaborating with a new cohort of organizations that are leading projects along three other High Injury Network corridors: Adams, Avalon, and Reseda. We're enjoying the new relationships, learning from their work, and can't wait to see it all take shape over the next few months. These organizations include: Fehr and Peers, Lyfe Productives, People for Mobility Justice, Pueblo, and Ride On!
Stay tuned for updates and contact us if you want to be involved in making Temple Street a safer place for all!