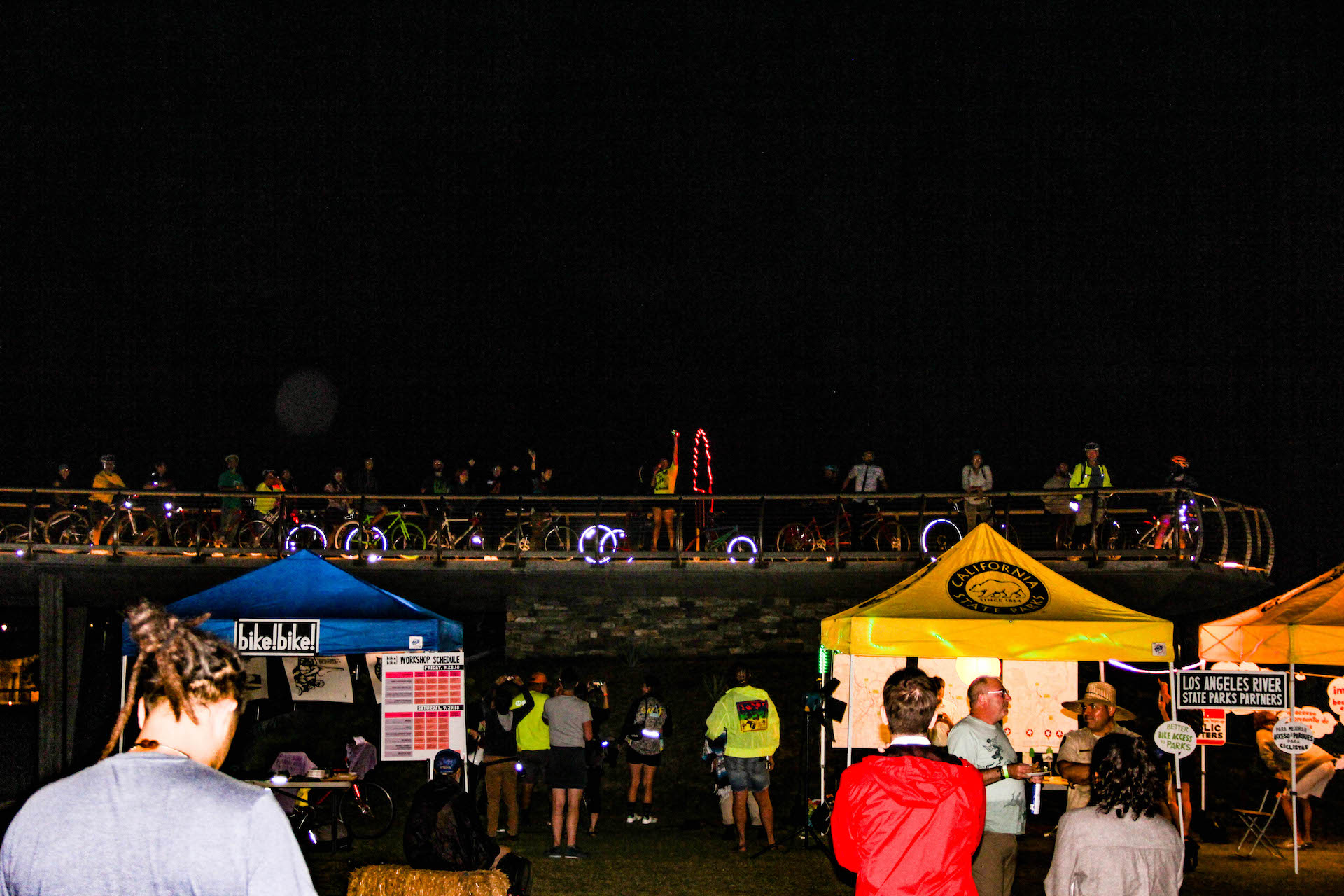 30 Oct

Bike Access to the LASHP with the LA River State Park Partners

On the night of September 27, 2018, Public Matters and the Los Angeles River State Park Partners (LARSPP) presented a welcome party for Bike!Bike! LA and celebrated the launch of pedal2parks – a bilingual app that features "chillways," locally known, relatively safe workarounds for getting to the three state parks downtown, to the LA State Historical Park (LASHP), Rio de Los Angeles State Park, and the Bowtie Parcel. LARSPP commissioned Public Matters to conceive of and implement an event that would create mobile spectacle highlighting the joy and complexity of cycling to public spaces in Los Angeles.

>> Find out more about the project and team on our new project page.


Thanks to Frank Hom for the event photography.