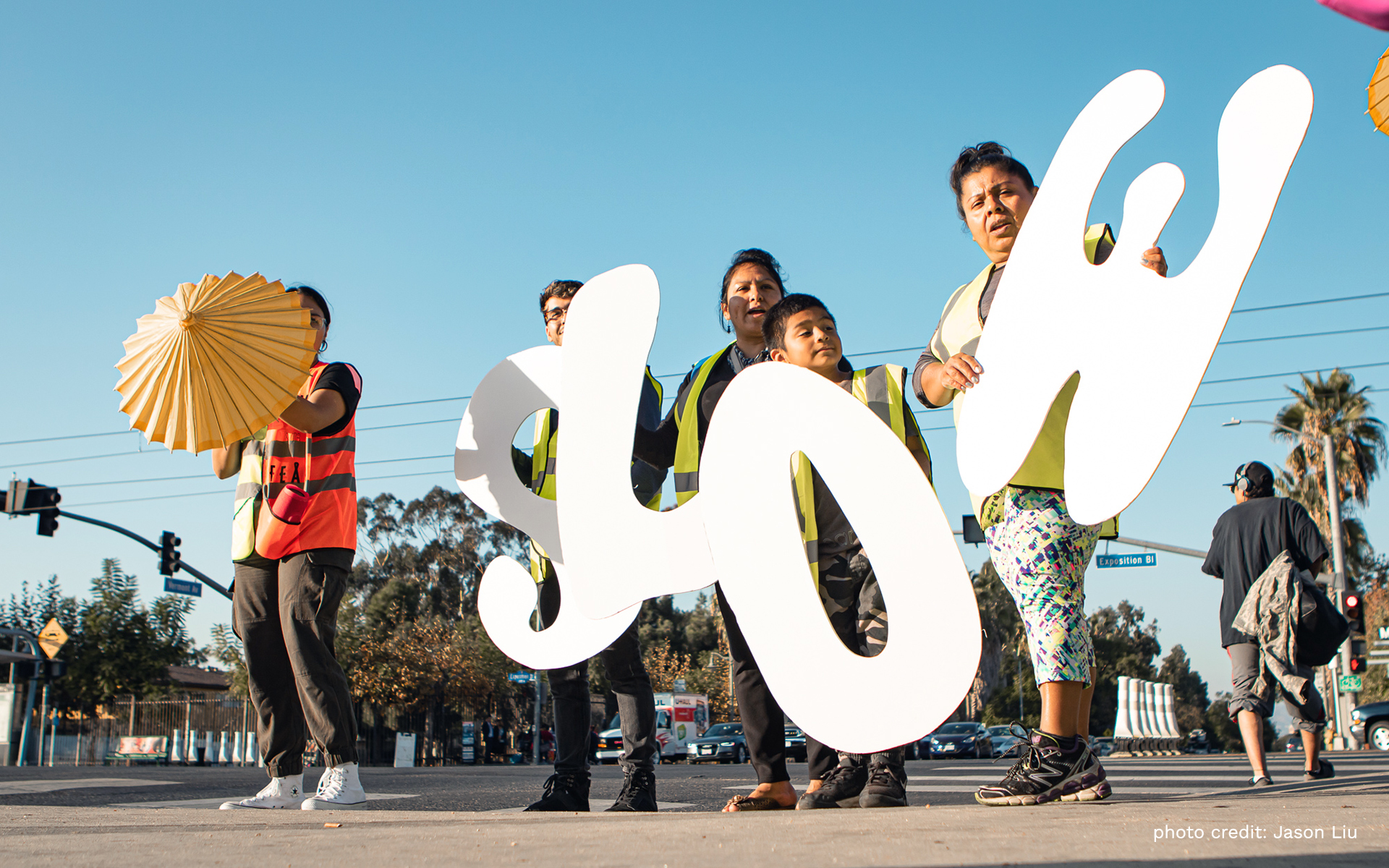 02 Jul

Public Matters // University Park Slow Jams is an LA2050 Finalist!
Help Us Build People Power + Collective Action for Safe Streets

//
In May 2020 alone, 21 pedestrians were killed on LA streets. Traffic safety is a serious problem.
University Park Slow Jams is a creative call to action for safer streets. The project builds a network of local advocates—groups, schools, parents, youth—to draw attention to traffic violence, build capacity, and propose solutions.
Funding will support a network of local advocates to draw attention and take action towards traffic violence in the area around University Park. Our goal: to ensure that parents and families have the resources to propose and advocate for long-term safety solutions.

Who Are Our Project Partners?
What is LA 2050?
LA2050 is a community-guided initiative driving and tracking progress toward a shared vision for the future of Los Angeles. Public Voting will determine how much funding each proposal gets.
First place: $100K
Second place: $50K
Third place: $25K
Fourth place: $15K
Fifth place: $10K


We Need Your Help!
With your help, we can secure more funding for the Slow Jams and the network of safety advocates in the University Park Area/South LA.
Public voting opens Monday, July 13 at 9am and closes Monday, July 20 at 5pm.
We are looking for individuals and/or organizations who will be willing to:
Support by voting for University Park Slow Jams during the voting period.
Amplify University Park Slow Jams and work by sharing our graphics and materials in your social media outlets (tag us if you do!) and email list serves.
Encourage members to vote for University Park Slow Jams during the voting period.
Connect us to other individuals/organizations who would be interested in learning more.
Together, we can build a better future for our streets and communities!
Please contact Amanda Carlson at amanda@publicmattersgroup.com if you have any questions.