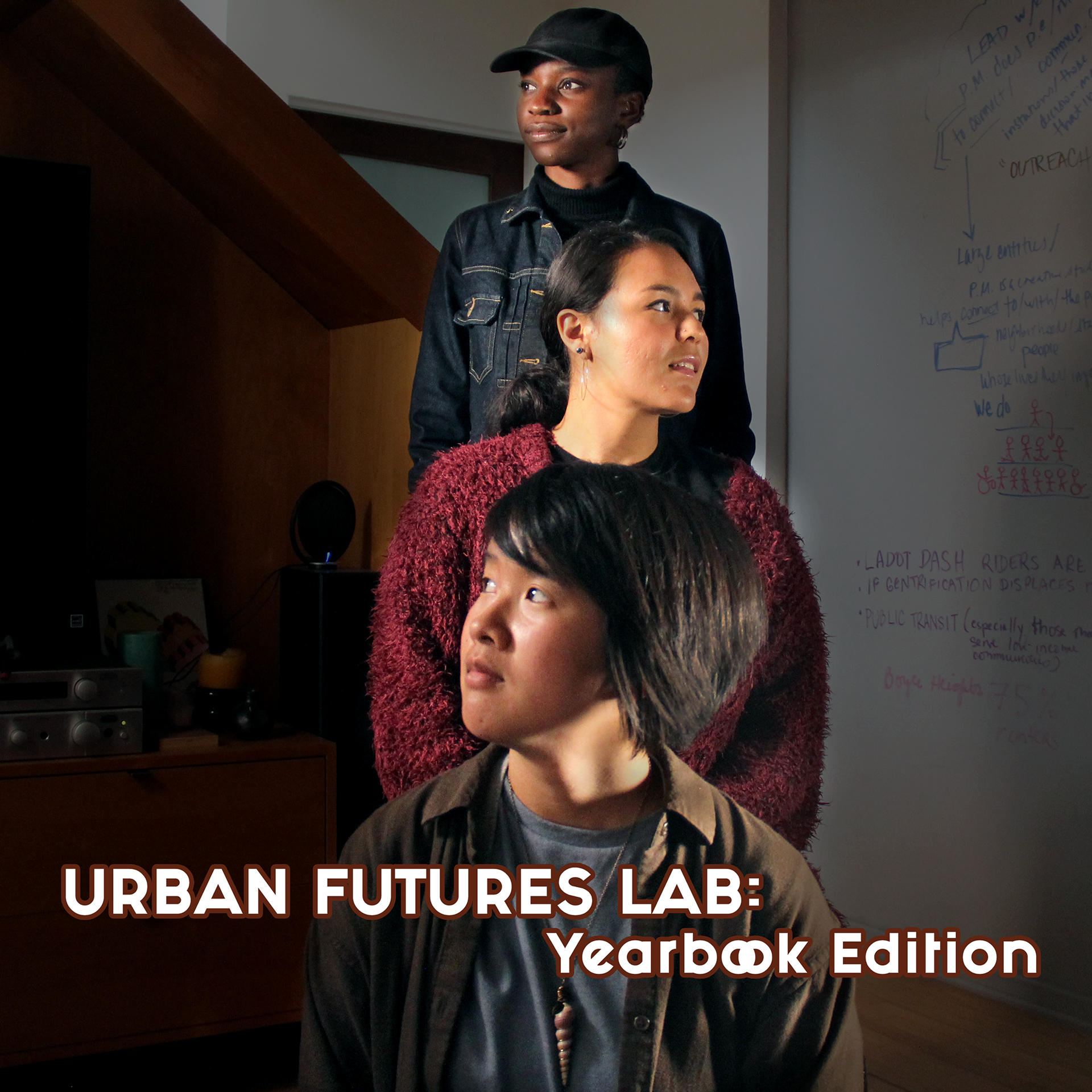 05 Aug

URBAN FUTURES LAB // Yearbook Edition Episode 3: The Rose that Grew from Concrete/The Lotus Rising from the Mud

Urban Futures Lab: Yearbook Edition – Ep 3: The Rose that Grew from Concrete/The Lotus Rising from the Mud

**For some context, this podcast and its episodes were conceived during the beginning of our quarantine season, and recorded in late April and early May—just a few weeks before the Movement for Black Lives reached new national and global apexes.

In this final episode, the Urban Futures Lab Fellows of Public Matters chat about the nuts and bolts of "The Lab" while reflecting on what the future will look like. Listening back to this episode feels oddly prophetic, like answering a call placed in the past. What exactly have the Fellows learned and how can it help to re-envision the future? Turn the volume up and be sure to listen. 

To learn more about the Urban Futures Lab Fellowship and read your co-hosts' bios, visit the Urban Futures Lab page.

You can learn more about Public Matters and our team here.

Follow Public Matters and the Urban Futures Lab Fellows on:

Special Thanks to all those we have Snack Chatted with including: Miguel Ramos, Sara Daleiden, William Warrener, Grace Cruz, Mark Wolf Podlasly, Dr. Dennie Palmer Wolf, Vera deVera, Ron Milam, McCrae A. Parker, Milano Harden, Christina Ree, Joshua Chang, Lena Bhise, Monique Lopez 

If you would like to schedule a snack chat reach out to us at our emails listed below. See you on the zoom call!

Mentioned Civic Engagement Organizations:

Additional Resources

Check out Common Field

Hosts: 
Ashley Ajayi – ashley@publicmattersgroup.com
Brisa Aviles – brisa@publicmattersgroup.com
Sabrina Im – sabrina@publicmattersgroup.com
Executive Producer:
Trusted Advisors:
Lena Bhise
Quincy Surasmith
This podcast was written, edited, mixed, and hosted by Ashley Ajayi, Brisa Aviles, and Sabrina Im.
Cover Photo by Uyen Hoang
Creative Design by Reanne Estrada
Text Graphics by Sabrina Im
For a transcript of this episode download here
Music: All music and sounds effects featured in this work, "Urban Futures Lab: Yearbook Edition" are derivatives of the artists listed below.