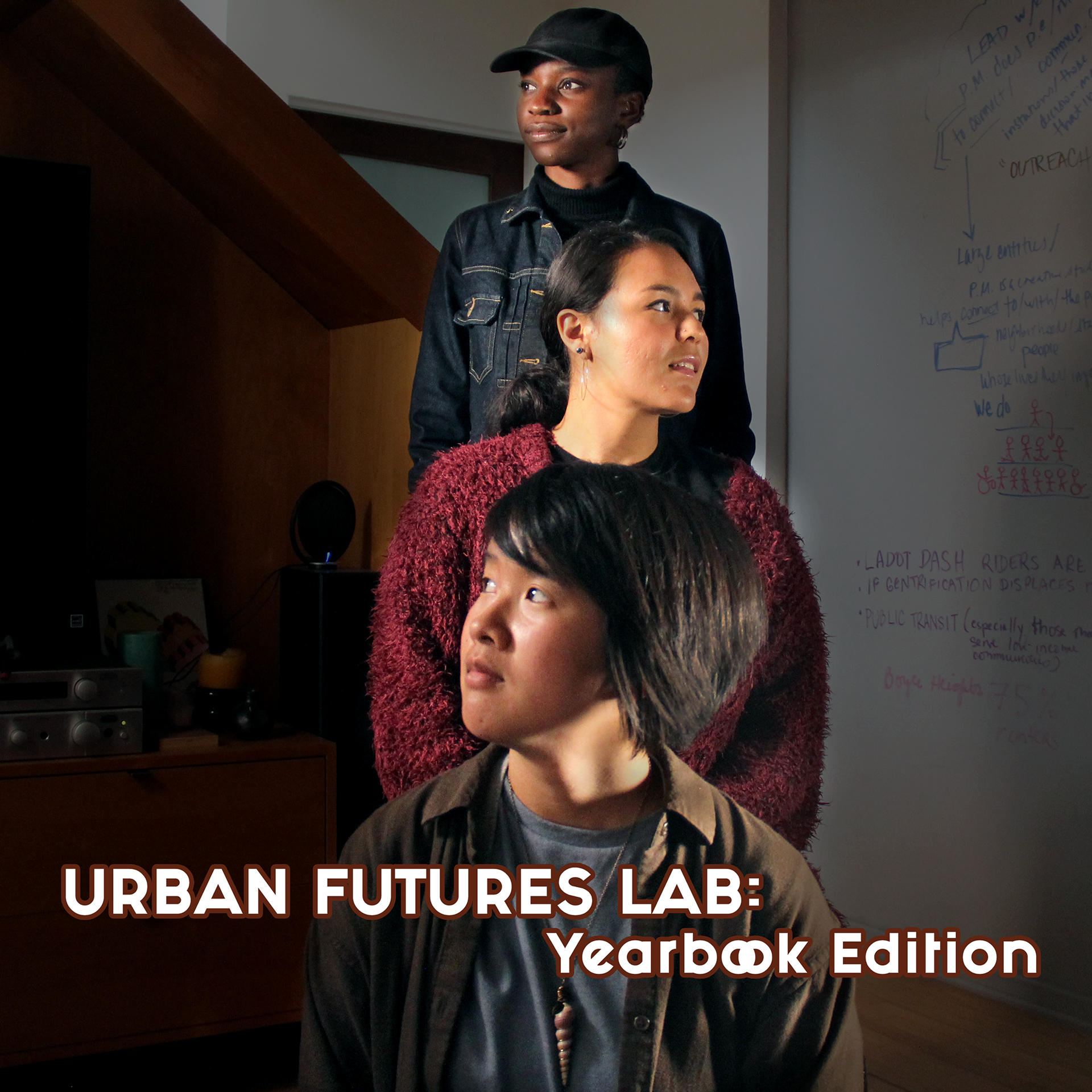 05 Aug

URBAN FUTURES LAB // Yearbook Edition Episode 2: What Do You Meme? – Breaking Down the UFL Experience

Urban Futures Lab: Yearbook Edition – Ep 2: What Do You Meme? – Breaking Down the UFL Experience

**For some context, this podcast and its episodes were conceived during the beginning of our quarantine season, and recorded in late April and early May—just a few weeks before the Movement for Black Lives reached new national and global apexes.

The Urban Futures Lab Fellows chat with special guest and self-proclaimed "meme distributor" UFL Alumnus Chris Barahona. Being that we are all WFH (working from home), the Fellows + Chris conversate on ways they take care of themselves, how to check in with others and life post-fellowship. Following Episode 1, this episode explores more superlatives and exclusive inside stories about Public Matters.

To learn more about the Urban Futures Lab Fellowship and read your co-hosts' bios, visit the Urban Futures Lab page.

You can learn more about Public Matters and our team here.

Follow Public Matters and the Urban Futures Lab Fellows on:

Get to know our Public Matters' family by following the amazing work they are doing!

(In order of appearance):

Mentioned Organizations:

Hosts: 
Ashley Ajayi – ashley@publicmattersgroup.com
Brisa Aviles – brisa@publicmattersgroup.com
Sabrina Im – sabrina@publicmattersgroup.com
Executive Producer:
Trusted Advisors:
Lena Bhise
Quincy Surasmith
This podcast was written, edited, mixed, and hosted by Ashley Ajayi, Brisa Aviles, and Sabrina Im.
Cover Photo by Uyen Hoang
Creative Design by Reanne Estrada
Text Graphics by Sabrina Im
For a transcript of this episode download here
Music: All music and sounds effects featured in this work, "Urban Futures Lab: Yearbook Edition" are derivatives of the artists listed below.