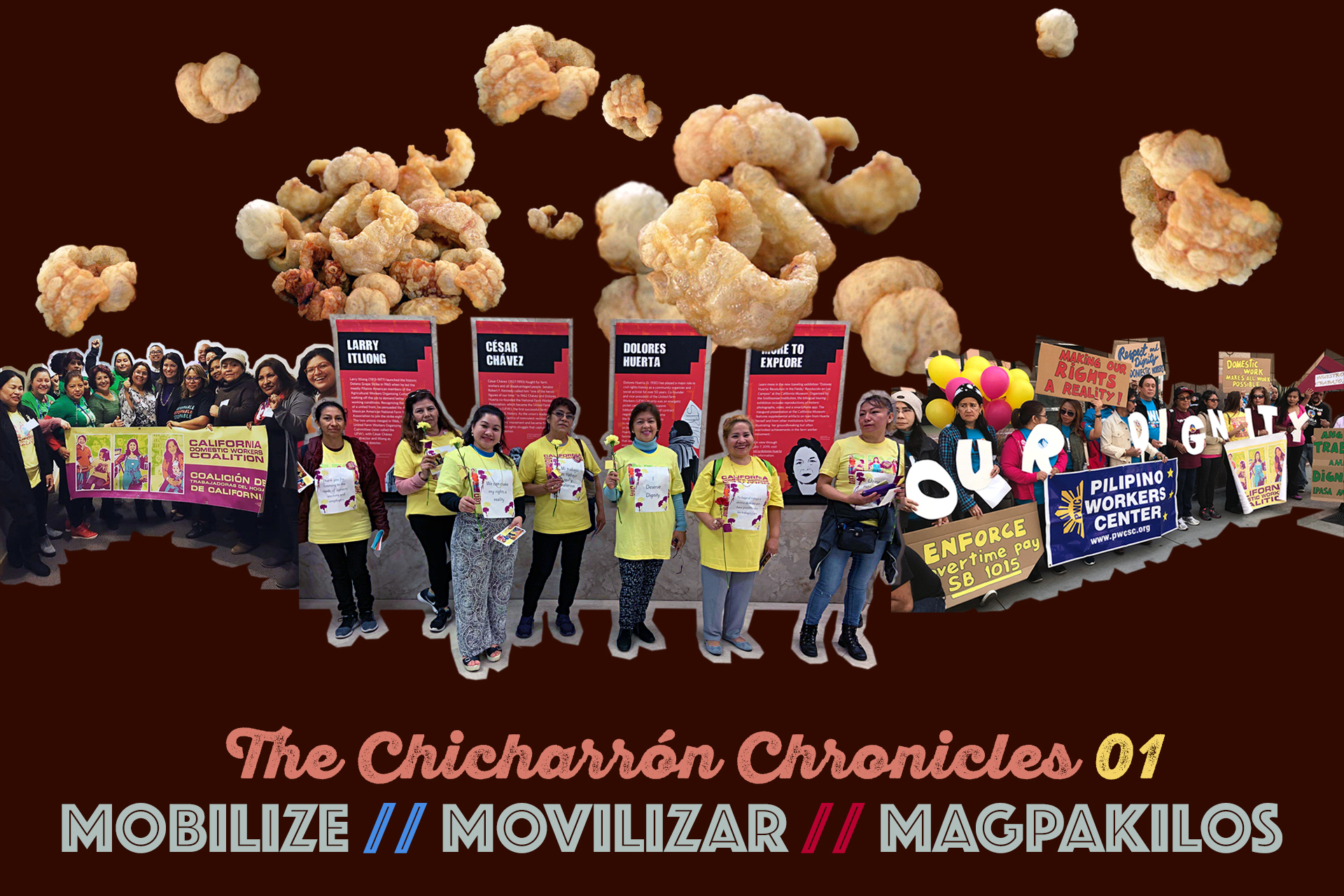 14 Oct

Photo Recap – The Chicharrón Chronicles 01 // 02 // 03

Images from the three The Chicharrón Chronicles events are now online! Catch up with what happened in Historic Filipinotown in the last few weeks.

The Chicharrón Chronicles is a cross-cultural story- gathering project in Historic Filipinotown, Los Angeles. Teasing out the bonds that can form over fried pork rinds (chicharrón/chicharon/cracklins) and a shared Spanish colonial history, the project invites community members to break bread and exchange and document stories about labor, language, and food during a series of public events. Attendees had the chance to record their stories for the Historic Filipinotown Archive and for possible inclusion in a multimedia walking tour that illuminates the historical, social and cultural commonalities among the neighborhood's multicultural community.

The Chicharrón Chronicles is a project of Hidden Hi Fi, a collaboration between Public Matters and Pilipino Workers Center.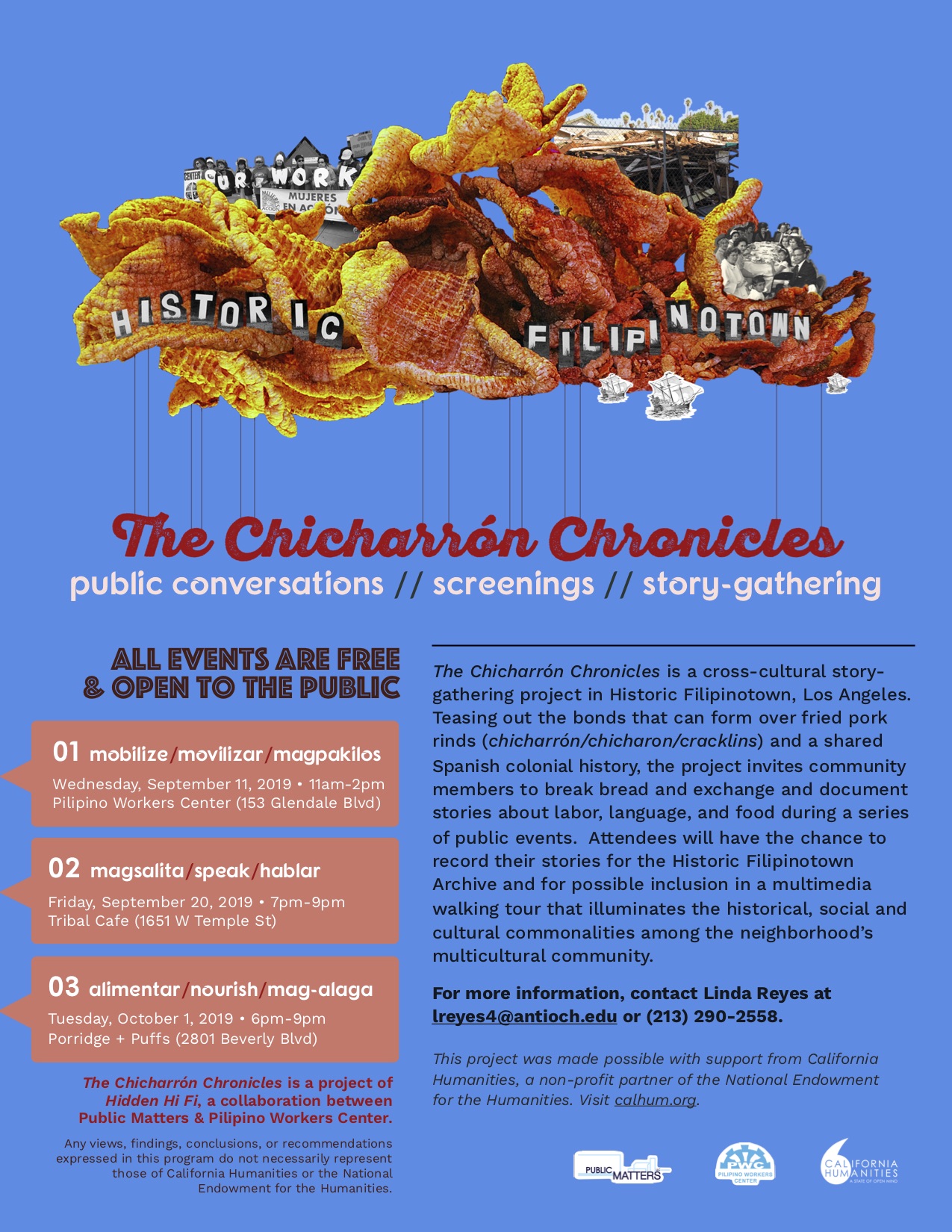 This project was made possible with support from California Humanities, a non-profit partner of the National Endowment for the Humanities. Visit calhum.org.
Any views, findings, conclusions, or recommendations expressed in this program do not necessarily represent those of California Humanities or the National Endowment for the Humanities.