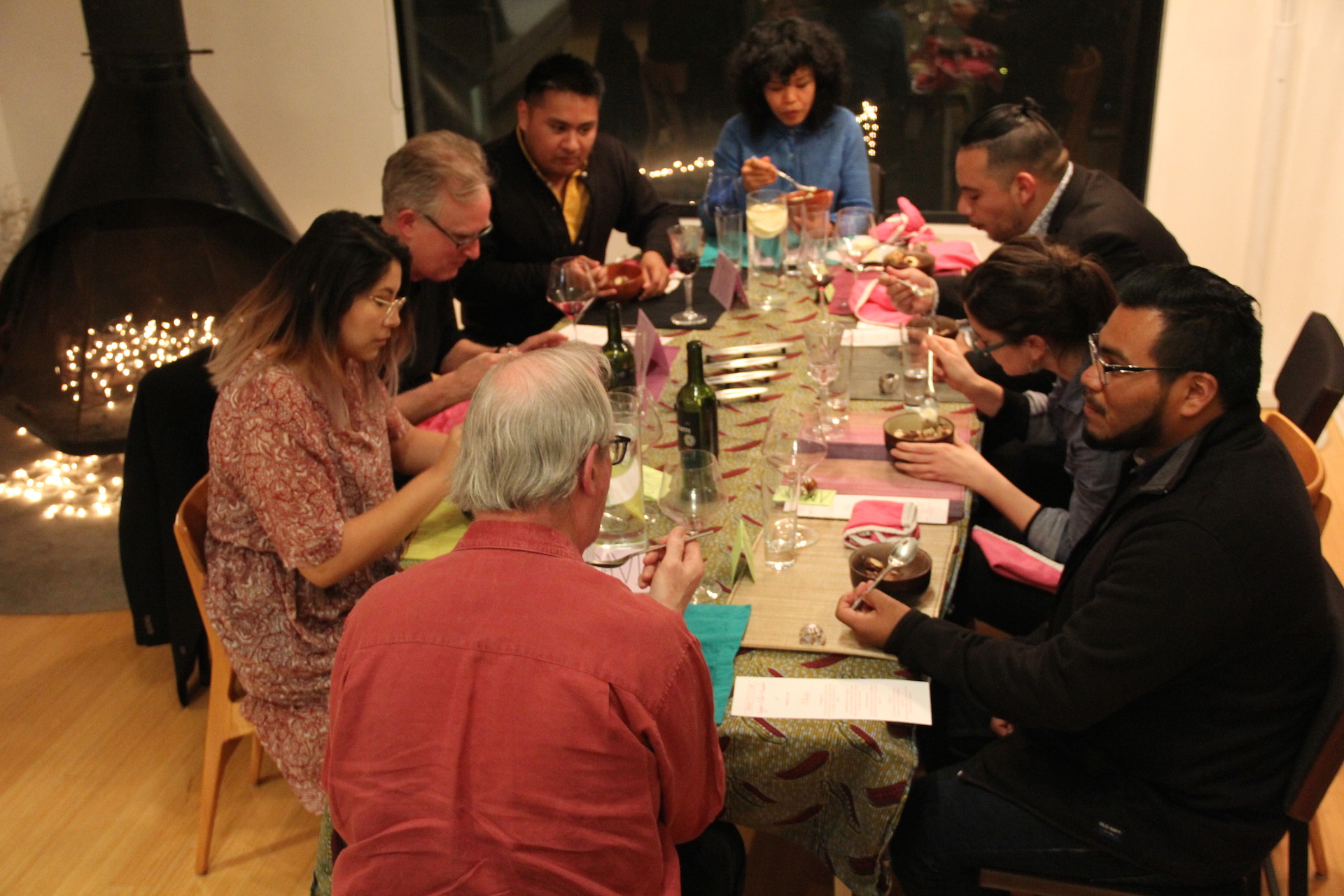 08 Mar

Photo Recap – Supper Club #6

On Tuesday, January 31, 2017, the Fellows hosted their sixth Urban Futures Lab Supper Club with special guests Jon Christensen, Professor at the UCLA Institute of the Environment and Sustainability, and David Sloane, Professor at the USC Sol Price School of Public Policy. This dinner was a culmination of Module 3, Los Angeles: The City in Context and History.

Our guests shared stories of their moves to Los Angeles, their work, and how they understand Los Angeles' dynamic history. We had a particularly thoughtful conversation on the concept of the Third Los Angeles, with everyone chiming in over heaping plates of lasagna. Jon and David later talked about their experiences with activism and resistance, and offered valuable advice on what to do in this particular political moment. The night ended over ice cream and frozen bananas, but the conversations continue.

Check out our Facebook album for a look into the evening.