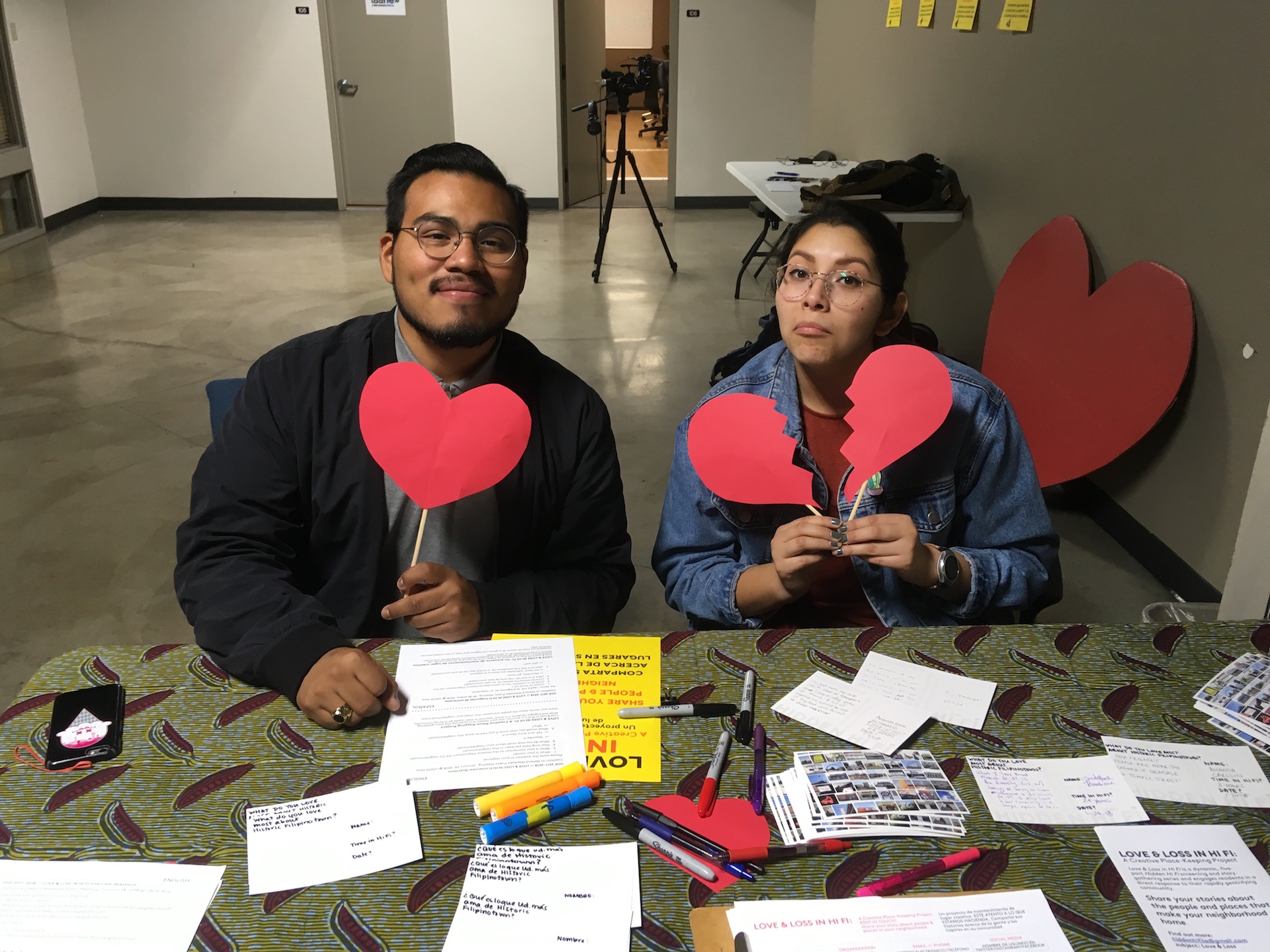 06 Feb

Photo Recap – Love & Loss in Hi Fi @ CDW Community Meeting

Love and Loss in Hi Fi – a creative place-keeping Project – is a dynamic, five-part Hidden Hi Fi screening and story-gathering series and engages residents from Historic Filipinotown in a direct response to their rapidly gentrifying community.

On Wednesday, January 24, 2018, we collected stories about Historic Filipinotown from residents and attendees at the Coalition to Defend Westlake Community Meeting (thanks for having us!). As residents shared their comments about a proposed North Westlake Design District, we found out the things about the neighborhood that people love most and the things that they would miss if they were forced to leave. All the things that make a neighborhood home.

Stay tuned to hear and read the stories! This was our first time out. If you have stories to share or know of other events that we should be at, email us at hiddenhifila@gmail.com!

This activity is supported in part by the California Arts Council, a state agency.  Learn more at www.arts.ca.gov.

>> Check out our Facebook album for a look into the evening.