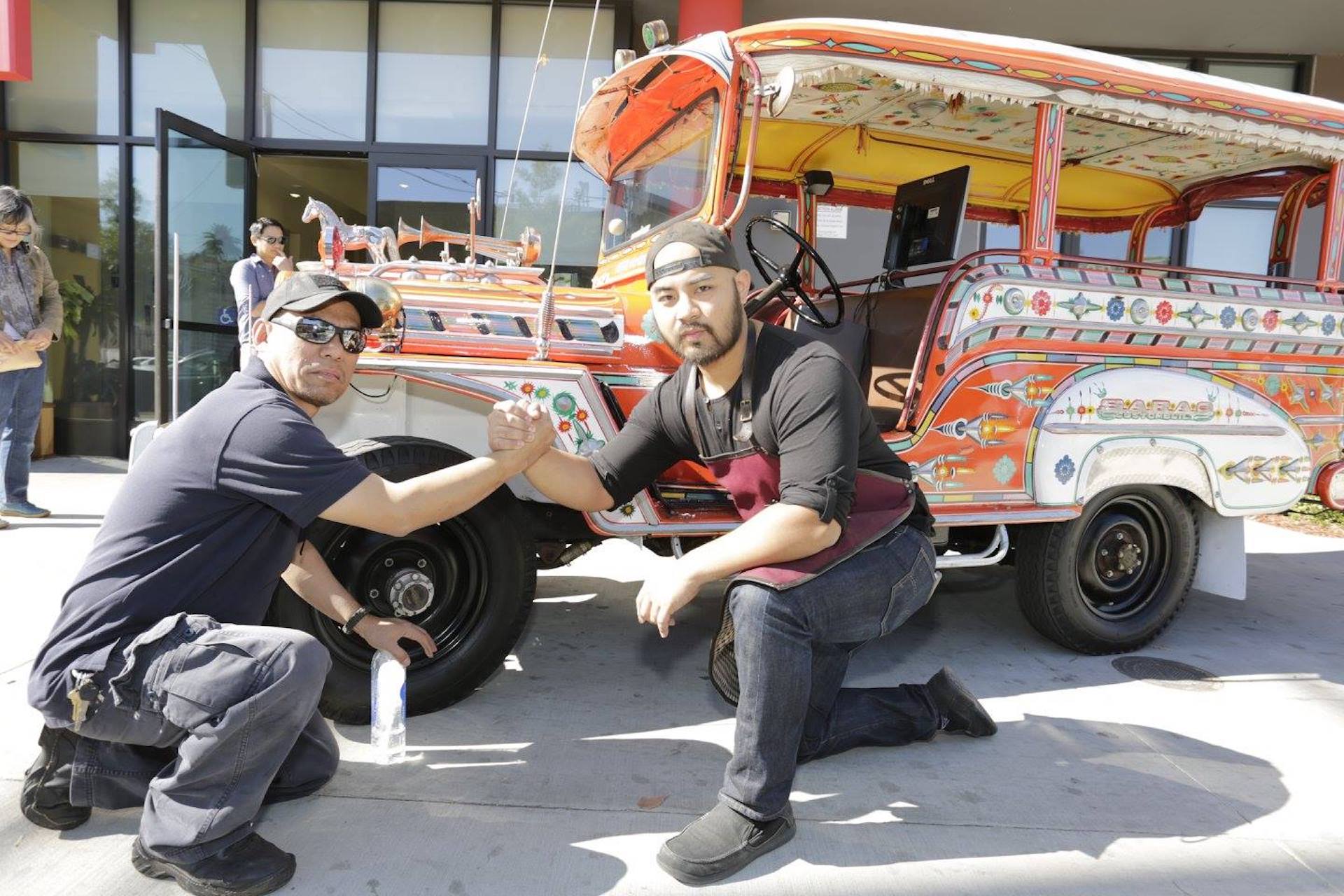 06 Feb

Photo Recap – Hidden Hi Fi Halo-Halo Series Episode 1. PUNCH

To see images from Hidden Hi Fi Halo-Halo Series Episode 1, check out our album on Facebook!

Episode 1. PUNCH: Craft Cocktails Meet Community

Februrary 6, 2016

The Hidden Hi Fi Halo-Halo Series is an immersive experience of Los Angeles' Historic Filipinotown (Hi Fi) that brings to life the neighborhood's vibrant identity through food, history, and culture by pairing a sweet ride in a vintage Jeepney with a hands-on workshop led by one of LA's most inventive Filipino American craft barkeepers and chefs. The Episode 1. PUNCH workshop was led by Craft Barkeeper Darwin Manahan. Awesome group! Thanks to all who joined! Photos – David Manahan Jeepney tour stops – Pilipino Workers Center (PWC), Unidad Park, Temple Seafood Market, and Tribal Cafe. In-kind donations generously provided by Ventura Spirits, The Park's Finest, and Tribal Cafe. Media sponsors – Asian Journal, Balitang America, KSCI, and Kababayan Today. Initial funding for Hidden Hi Fi comes from the Department of Cultural Affairs, City of Los Angeles and Center for Cultural Innovation's Creative Economic Development Fund grant.