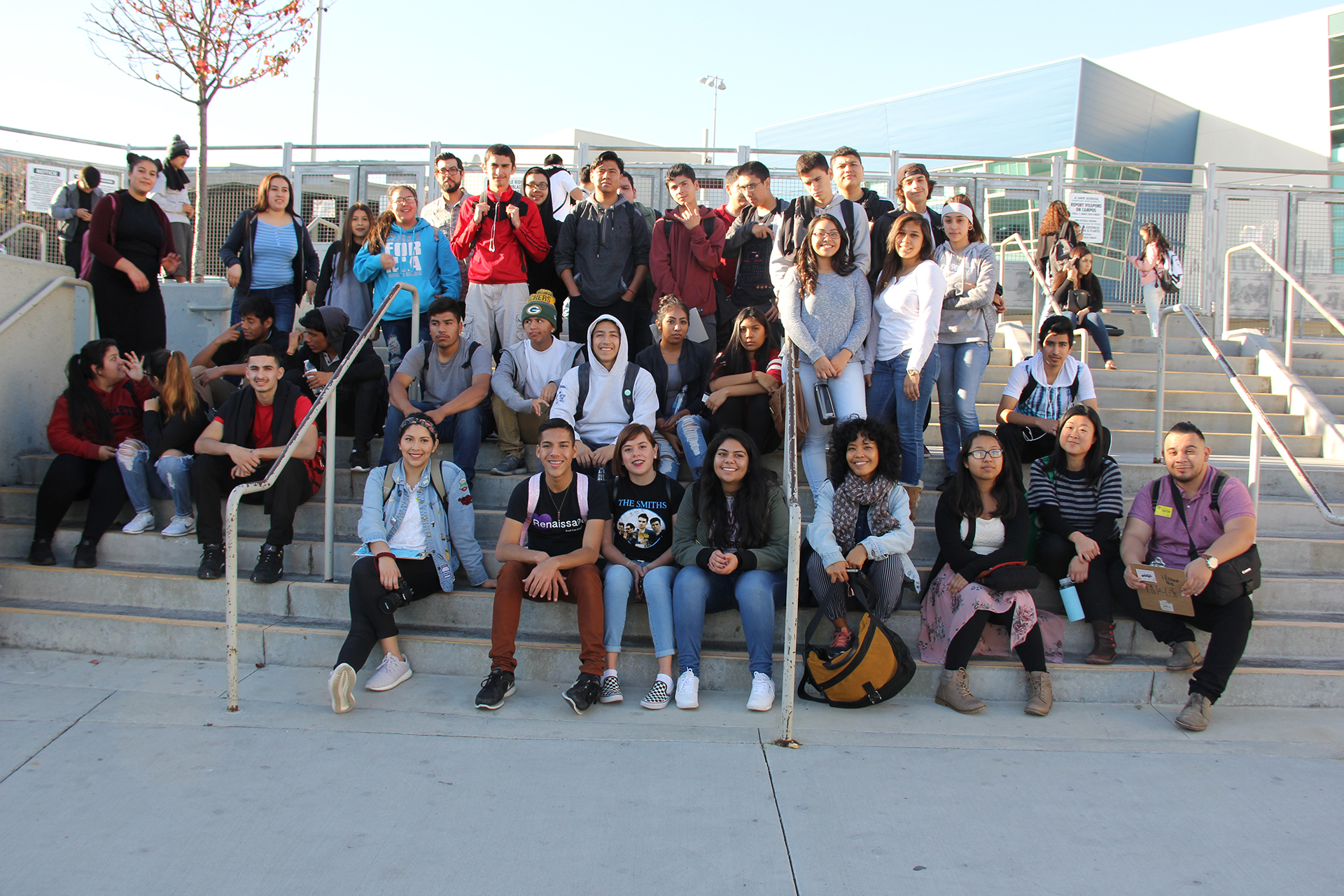 27 Jan

Photo Recap – GELA Spring 2017 East LA Excursion

Greetings from East LA students explored their own neighborhood on Friday, January 27, 2017 through the eyes of a Los Angeles County planner. Carmen Sainz from the LA County Department of Regional Planning generously led the tour.

With a helping hand from the Urban Futures Lab Fellows, the students were able to walk around 1st and 3rd street and envision what was there before their time. Following this, the students visited East Los Angeles County Hall where they met with workers from building and safety who showed them a blueprint of sites as well as a small scale model home that's currently in development. This helped the students to connect what they see every day around their neighborhood with the planning work that precedes it.