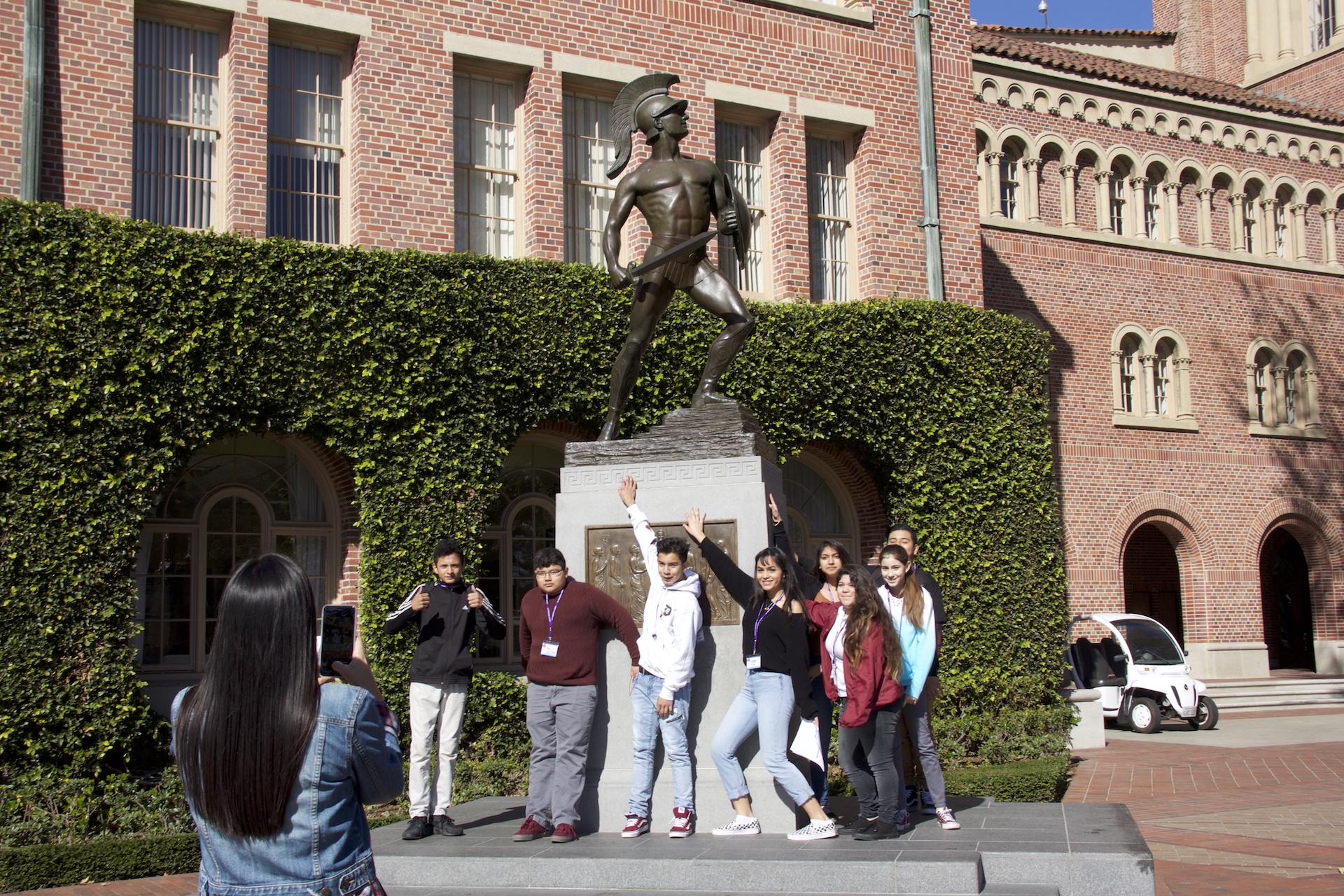 07 Feb

Photo Recap – GELA @ USC Price, January 2018

On January 26, 2018, the USC Sol Price School of Public Policy led an eye-opening day of activities for the students at East Los Angeles Renaissance Academy at Esteban E. Torres High School (Renaissance), Stevenson Middle School, and Belvedere Middle School. The theme of the day was Leadership. One of the goals of Greetings from East LA is to introduce Renaissance students to the USC Price School of Public Policy and, ultimately, to create a pathway between the two. For most of the students, this was their first time on campus.

Our fantastic USC Price Interns planned much of the interactive field trip and Professor David Sloane shared his wisdom with the students. The day included leadership-building activities, a campus tour, and a scavenger hunt, including a search for the singular Tommy Trojan. This won't be the last time this semester the Renaissance students interact with Price. The Greetings from East LA interns start leading classroom lessons on February 6, 2018!

>> Check out our Facebook album for a look into the trip.