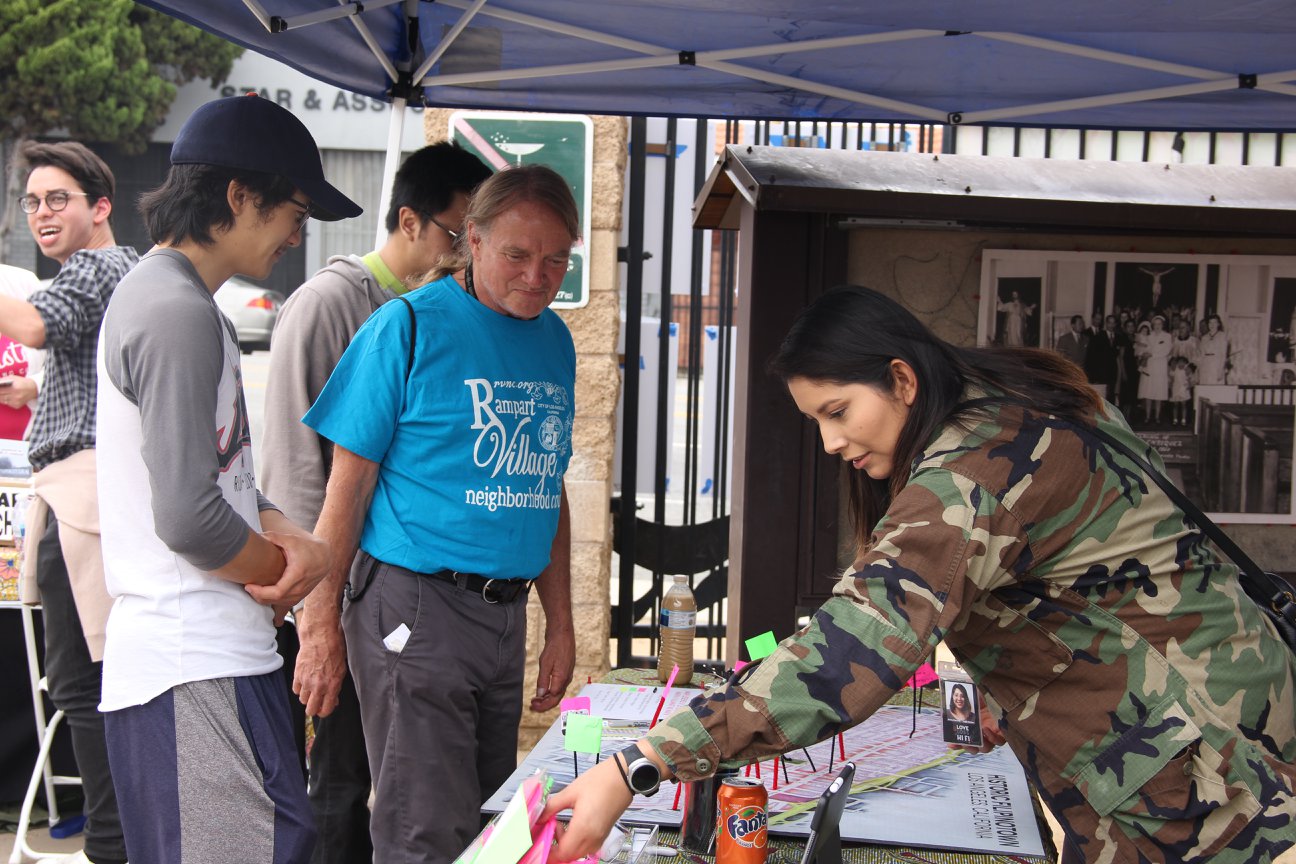 12 Jun

Photo Recap – Chapter 5. Love and Loss in Hi Fi – "How Do You House Party?"

On Saturday, May 19, 2018, we concluded our "Love and Loss in Hi Fi" programming with an open-air question for the neighborhood: "How Do You House Party?"

The event was an ode to the "backyard boogies" that brought folks together and the informal ways that the Hi Fi neighbors have gathered over the years. The half-day mini-fest was a culmination of the entire "Love and Loss" series that sought to gather stories from the community and inspire greater community dialogue on the topics of neighborhood change, displacement, and gentrification – all while celebrating the past, present, and future of the neighborhood.

"How Do You House Party?" included neighborhood resources, video screenings of existing Hi Fi archive videos, opportunities to talk to local officials, throwback tunes from DJ Ant, mapping the places neighbors have loved, and lost, and sharing memories and images through a Hi Fi photo booth.

A huge thanks to Johneric Concordia of The Park's Finest for co-curating and providing BBQ to everyone in attendance, and to co-presenters the Los Angeles Neighborhood Land Trust for helping us host the event at Unidad Park.

A special thank you to Crème Caramel LA and Red Ribbon Bakery for providing delicious food, and to the community organizations that came to support and share important information and resources for the community.

>> Check out the Facebook Album for a look into the event.