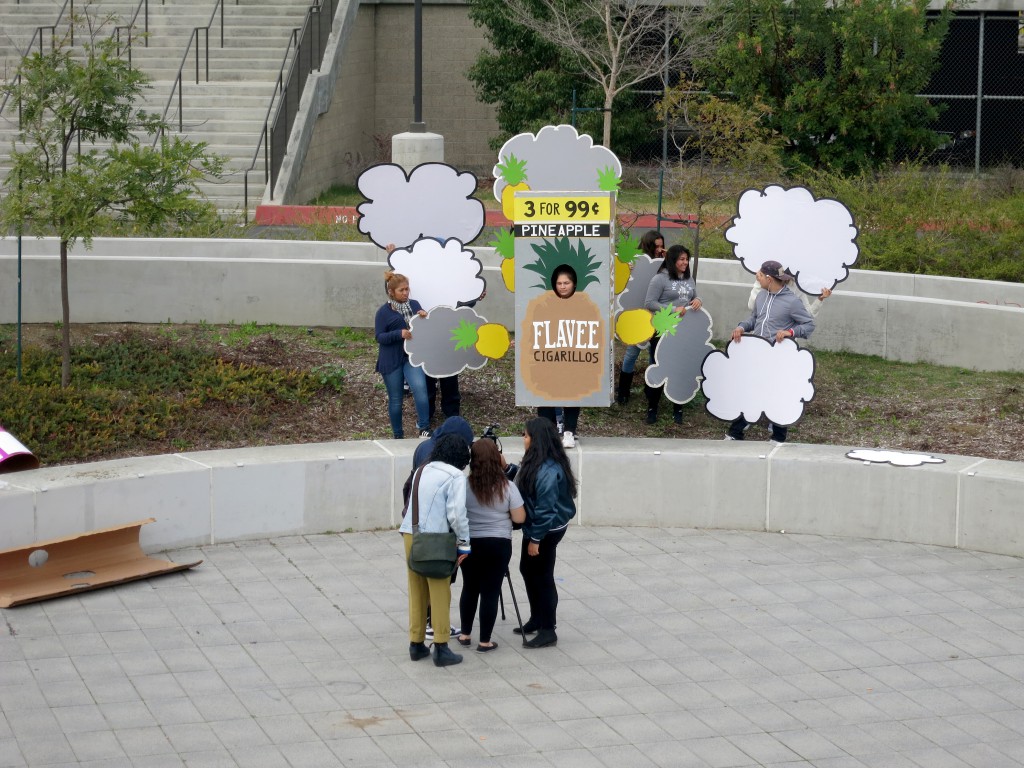 27 Feb

LONG LIVE LA 2015

Join us on March 18 for film, food, and a friendly discussion about art & public health!

We were thrilled when our friends at LA Freewaves invited us to be one of the six artist groups participating in Long Live LA, an OUT THE WINDOW video series addressing issues such as mental health, addictions and fitness.

Beyond the excitement of being able to partner with Freewaves again, the invitation was the perfect opportunity for us to get The Truth About Flavor videos out at the local level.

For the last few months, The Truth About Flavor team – students at the Community Health Advocates School (CHAS) at Augustus Hawkins High School, Community Liaisons, The Legacy Foundation, and many others – has worked tirelessly to develop five myth-buster style shorts that humorously confront a very serious issue: the risks and harms of flavored cigars and cigarillos.
Now, it's time for the videos to premiere!
Freewaves will screen the Long Live LA videos at Mercado La Palomaon Wednesday, March 18th from 7 – 9 p.m. We hope you'll come by to meet the CHAS students, chat with our Community Liaisons Jocelyn Herrera and Xochilt Sanchez, eat great food, and see the quirky and critical videos that this team of young health advocates and media-makers has worked hard to put together!
Wednesday, March 18th, 7 – 9 p.m.
Mercado La Paloma, 3655 S. Grand Ave, LA 90007
FREE & OPEN TO THE PUBLIC