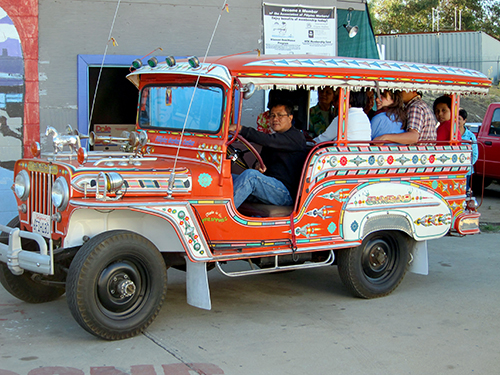 05 Nov

Jeepney Watch: Tonight on KCET SoCal Connected @ 8:00pm

The PWC Jeepney. An orange wonder on wheels.

We're excited that it's getting a well-deserved place in the spotlight, courtesy of the awesome folks at KCET's SoCal Connected. The piece profiles the Pilipino Workers' Center's Jeepney Tours in Historic Filipinotown, which was launched way back in 2009 (!) as part of PDUB Productions, Public Matters' collaboration with The Pilipino Workers' Center, UCLA REMAP and HyperCities.

The profile also includes footage from our Hidden HI FI series through Out The Window, a project with our friends at LA Freewaves, UCLA REMAP and Echo Park Film Center.

Check out the Jeepney in all its glory and the wonderful work that has happened and is happening in Historic Filipinotown:  SoCal Connected on KCET, TONIGHT at 8pm!