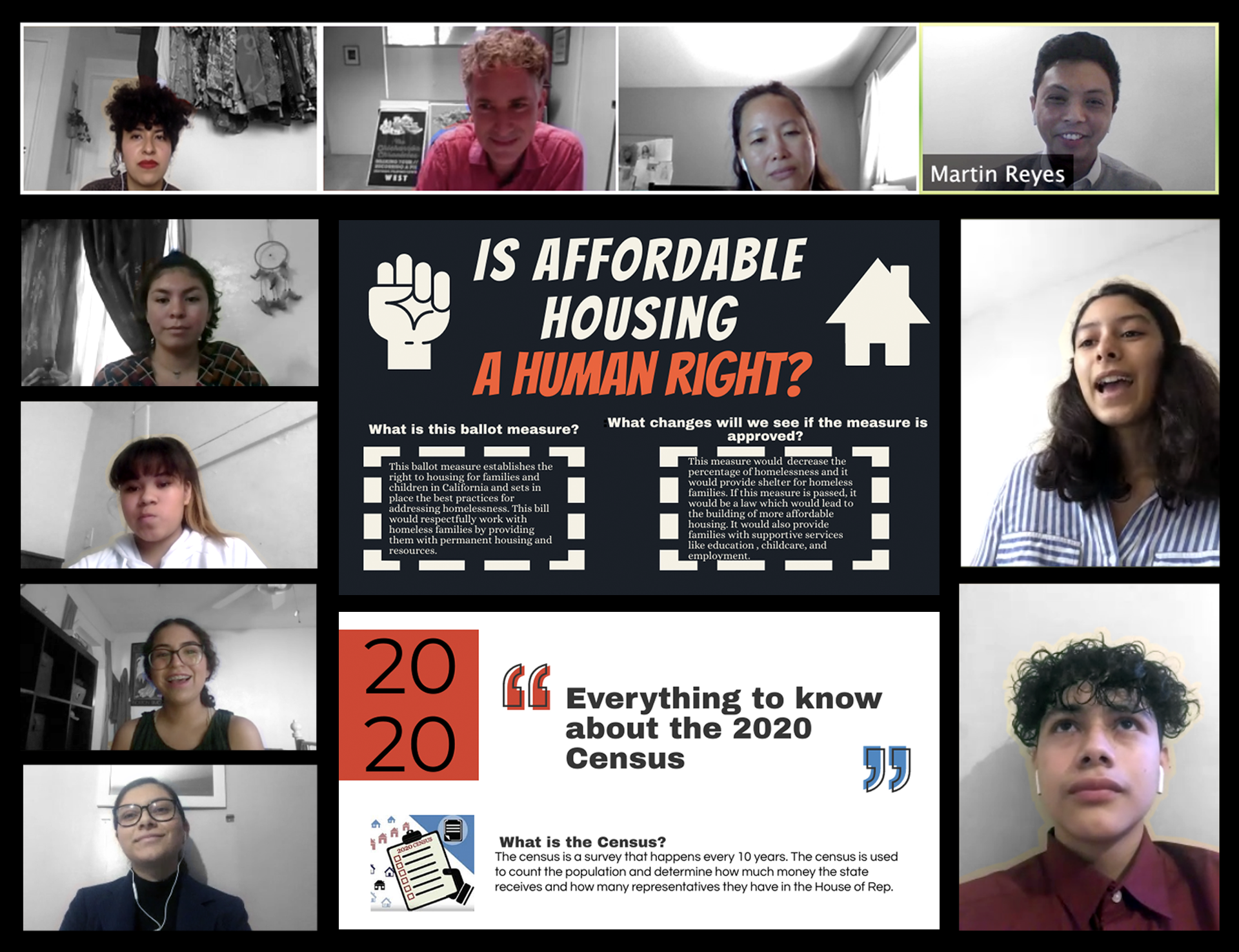 14 Jun

GELA: Online + IRL (closing out a Ballot- & Census-focused school year)

Greetings from East LA (GELA) introduces East Los Angeles Renaissance Academy high school students to urban planning and civic participation. Students work on topics that are pertinent and relevant to their community directly with government agencies and staff in a manner that allows students to share their knowledge, opinions, and insights with these representatives. Through a partnership with the USC Sol Price School of Policy, USC Price planning students help with classroom activities and serve as mentors and role models.

In this election year, the GELA focus for the 2019-2020 school year was on local ballot measures and the 2020 Census. Renaissance students explored, researched, and shared information about proposed ballot measures on:
the right to affordable housing;
the Gold Line extension;
construction of affordable housing in East LA at 3rd and Dangler; and
a ban on single use plastics in unincorporated areas.
The aim was to hold a school-wide vote on the ballot measures and inform families about the Census. Renaissance students then would present their work at USC Price and at the LA County Board of Supervisors building prior to a Board meeting. COVID-19 changed that.
Instead Renaissance students led small group Zoom presentations with USC Price undergraduate and graduate students, sharing their work while also having a chance to ask questions about college life. These were followed by student-led Zoom presentations with 12 staff members from the:
LA County Department of Regional Planning
LA County Department of Public Health
LA County Chief Sustainability Office
Office of Supervisor Hilda Solis
US Census Bureau
Students and guests discussed the school election results, while staff members provided feedback, discussed the issues, and shared career information.
SPECIAL THANKS:
We want to thank our USC Price project interns Dan Lamere, Christine Vazquez, and Joan Lee for their incredible support, guidance, and insights. They helped ensure the program's continued success.