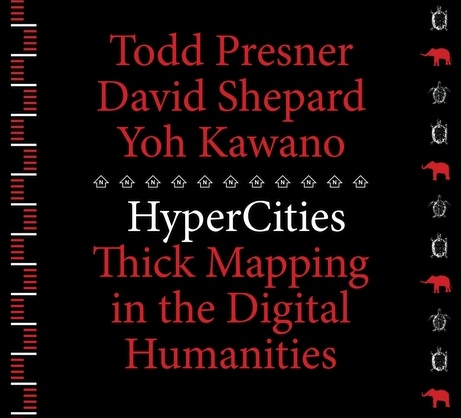 31 Jul

Expanding our Library

Public Matters just added another book to its bookshelf – Todd Presner, David Shepard, and Yoh Kawano's HyperCities: Thick Mapping in the Digital Humanities.

Not just another urban planning tome from another elite East Coast university (the book is available from Harvard University Press), this book "describes the humanist project of participating and listening that transforms mapping into an ethical undertaking – thick mapping."

Also, it distinguishes itself by having a section devoted to Public Matters' youth media and civic engagement project PDUB Productions: Mapping HiFi, in collaboration with The Pilipino Workers Center.

Shameless plug: Read the book. Better yet, buy it.

Or check out our PDUB page to learn more about Public Matters' adventures in Historic Filipinotown.