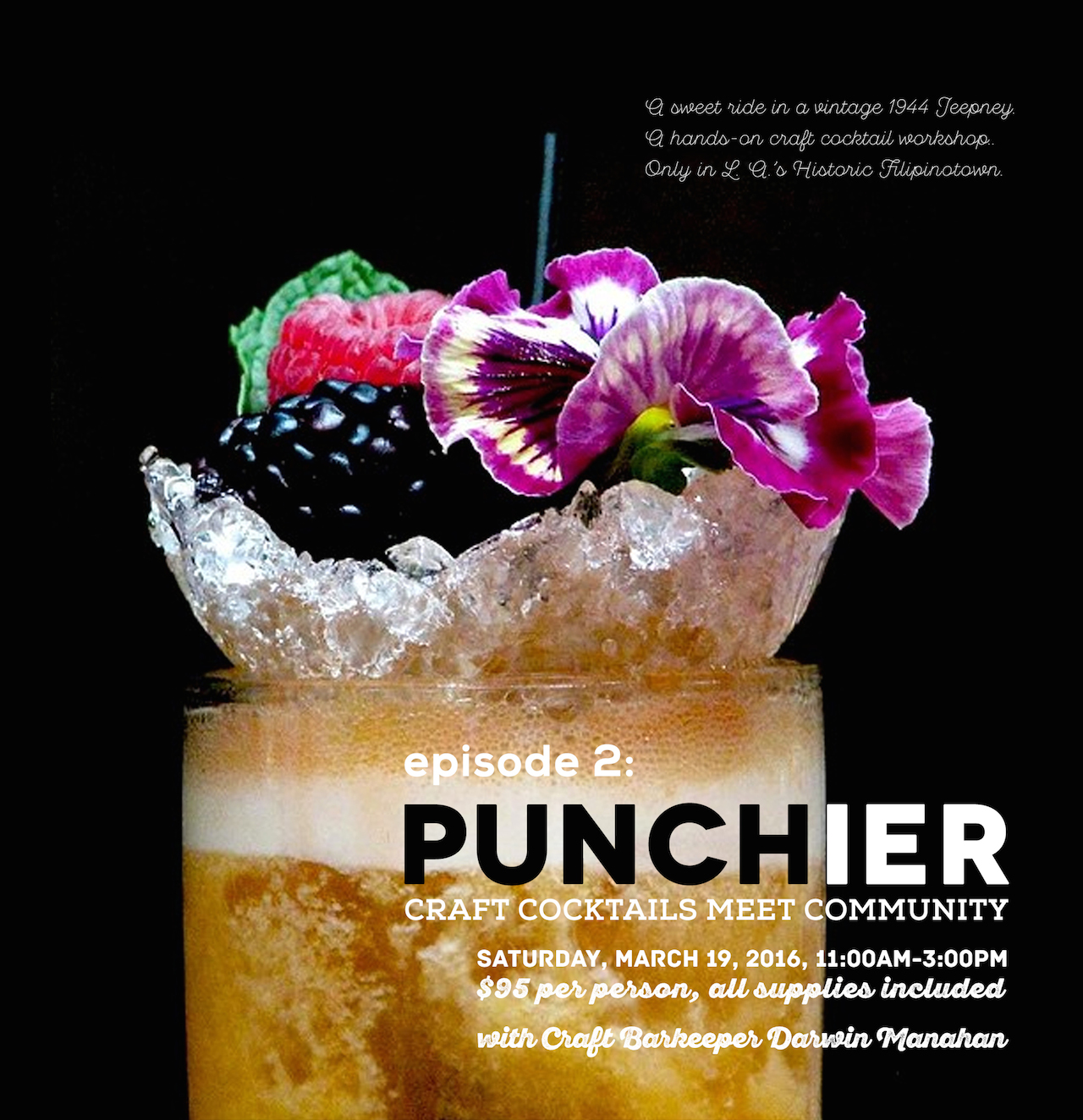 19 Mar

Episode 2. PUNCHIER Strikes

On March 19, 2016 Episode 2 of the Halo-Halo Series will be throwing down with PUNCHIER: Craft Cocktails Meet Community.

All-star craft barkeeper, and all-around-great-dude, Darwin Manahan will be leading the second event in the Series. The Park's Finest and Tribal Cafe will be keeping bellies primed for craft punch with backyard boogie bbq and greens. Before that though, all attendees will get their fill of local lore and neighborhood knowledge all through a food justice lens.

Looking forward to seeing you there!