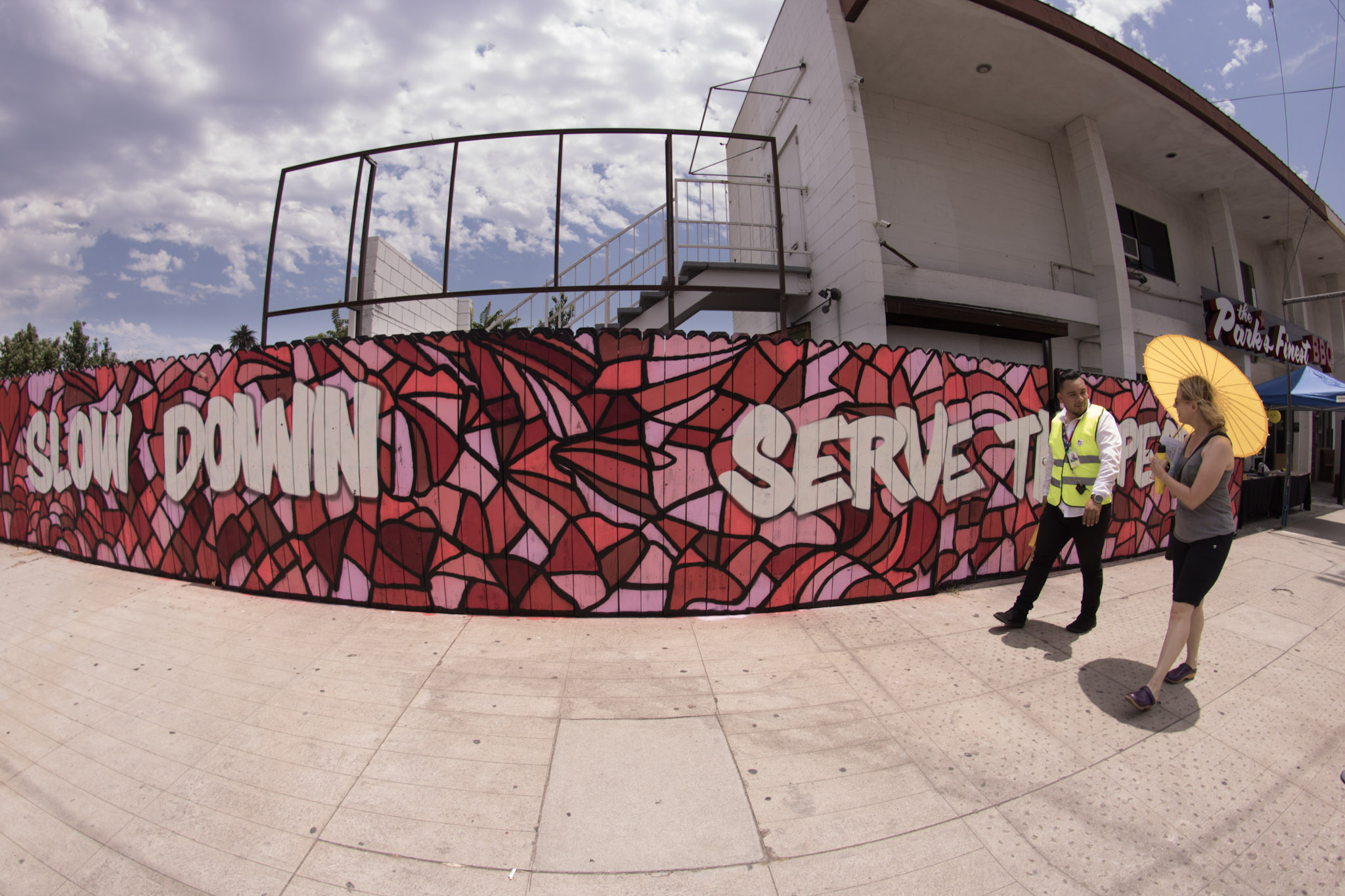 15 Aug

Being an Outsider, Inside

By: Andy Alvarez

//

With each module, Fellows dig into readings, exercises, conversations, and reflections around a theme. The focus of Module 5 was Leadership.

I have always found community engagement to be a tough thing to do. I grew up in East LA, a community that is often stigmatized as a low-income, working class, that is underrepresented at times. Since communities such as my own are heavily stigmatized, there are some social issues that come along with this tag.

We are the last to find out about issues. Finding community meetings or community forums is a hard thing to do unless you know the right people. Usually, we do not find out about a major change until the project wheels are turning.  As an active community member, I tend to take the issues seriously because I think that it is unfortunate that our voices are not heard as much as they should be. Lack of awareness, or an educational barrier create obstacles when interacting with political identities or the powers at be.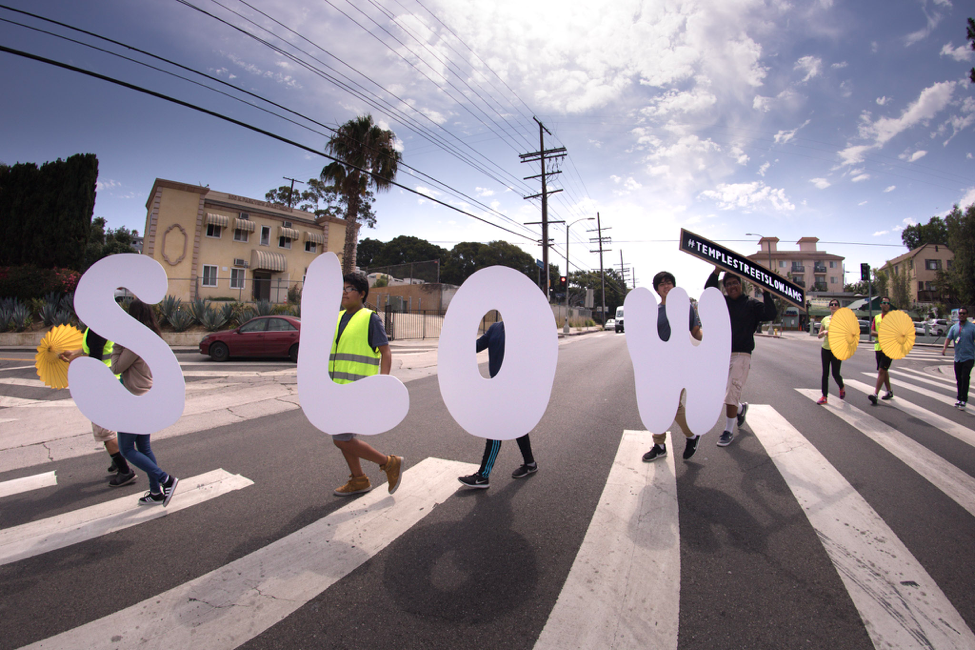 With that, I feel a personal connection to other communities around Los Angeles that fall under the same social circumstances as mine.  I am respectful to them because I am an outsider. I understand some of the issues that they face, but I am also well aware that I do not have the local knowledge that they possess.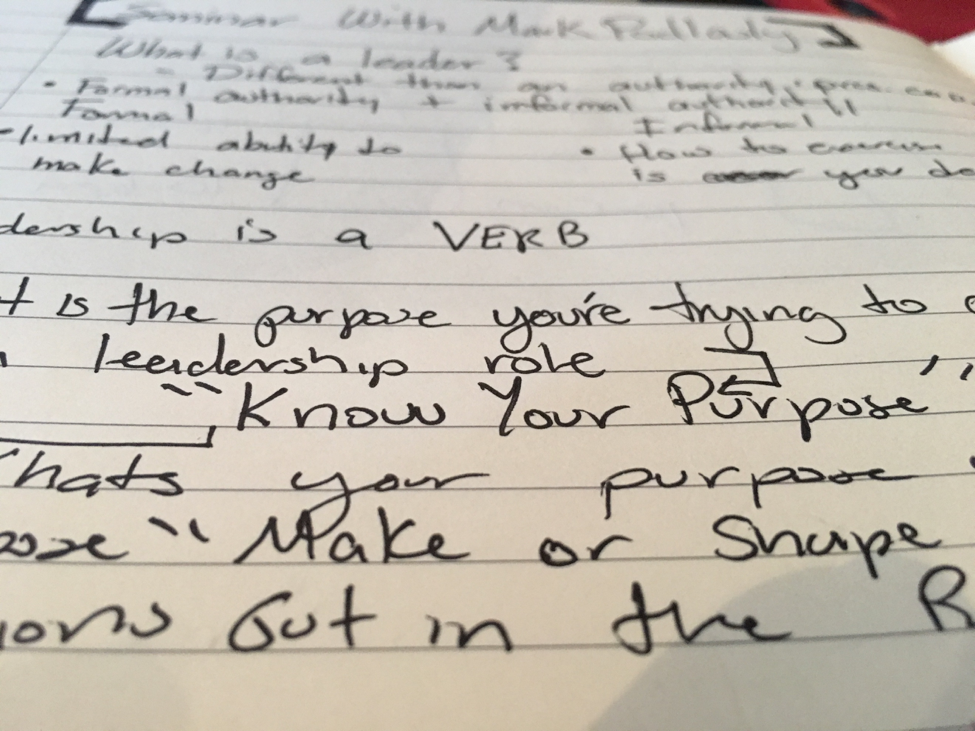 This month's Urban Futures lab module was on leadership. We learned about ways to potentially be an effective leader. In the past, I used to define a leader as a person who had unreachable power, or someone that was at the forefront of a group of people, consequently leading. I guess I just looked at the definition as literally as possible.
With this month's module, I learned that as a leader, you might not always have to be the loudest person in the room. Thanks to Mark Wolf Podlasly, our leadership module leader, I began to understand that there are much bigger forces at play when being an active and effective leader.
Being an effective leader is like trying to solve a rubix cube.  You have to first analyze what the challenge is before you begin to try and decipher it piece by piece. You have to take a step back and unfold the challenge in your mind until it is in a perfect horizontal layout through which you can look at it from above. When we look at the challenge from above as leaders, from a balcony of sort, we are able to assess what pieces can work together and what pieces do not fit well in order to resolve this challenge at hand.
This assessment played an effective role when I had the opportunity to lead my own section of Temple Street Slow Jams. Temple Street Slow Jams is a project funded by Vision Zero Los Angeles, which is Mayor Eric Garcetti's initiative to reduce the rates of pedestrian collisions and traffic deaths to ZERO by 2025.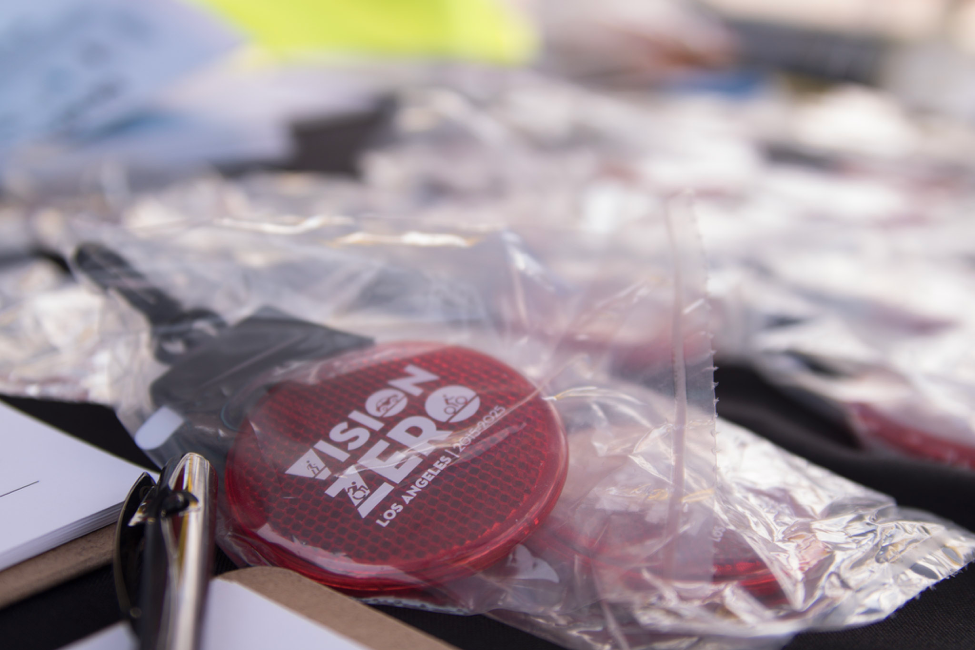 Temple Street Slow Jams was a week-long activation of Temple Street, in the Historic Filipinotown and Echo Park neighborhoods. It had crosswalk choreography, street spectacles, and giant props that encouraged drivers to slow down to create a safer street. Prior to the activation, we spent several months doing community outreach and street safety education to folks in order to spread awareness. Temple Street is often referred to as the "Little 101" because of its close proximity to the 101 Freeway and because of the speed that cars use while driving on it.
As an Angelino, I can get behind Vision Zero LA. Who wouldn't want safer streets and reduced rates of fatalities on the road. When I first began to approach businesses and residents about it, people seemed to be highly interested because it is a real issue on Temple Street. I cannot count the number of times someone from Historic Filipinotown told me, "I got hit while I was trying to cross Temple Street," or, " My family member got hit while walking," or,  "My neighbor was hit while riding their bike along Temple Street." Residents were signing up to join the cause right away.
It wasn't until I had my first not-so-smooth encounter, that I realized that might not have been thinking about the approach in the right way. My first no-so-smooth encounter was with a particular resident who found no issues with collisions along Temple St. because to them this was just the way big cities operated. To them, it was more important to prioritize vehicle efficiency through Temple St. rather than pedestrian safety. Rather than see one of Temple Street's lanes removed to make a bike lane, the resident thought that no parking signs should be added to open up one more lane during peak traffic times. This would give easier access to Downtown LA.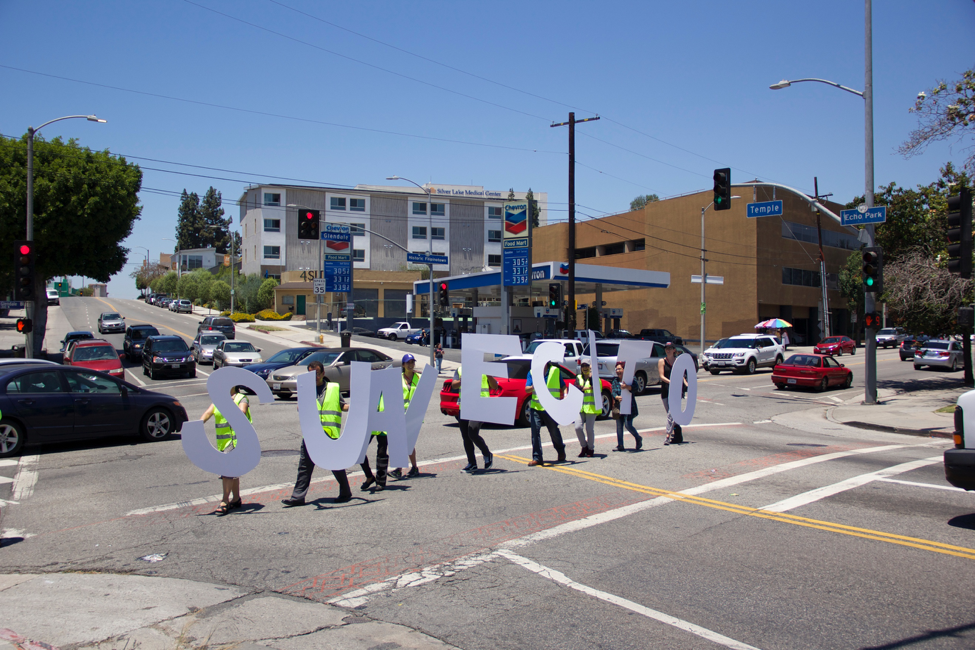 At this moment, and through this conversation, my mind was completely discombobulated.  The resident was going against one of Vision Zero's many goals, which is to reduce vehicle speed from 40 MPH to 20 MPH along the streets.  Yet, I , as an outsider, was the one who was telling the resident what was wrong with Temple Street, as opposed to asking what the person thought were the issues along the corridor. I was the typical outsider. As this conversation flowed, issues of street lighting, obstructed views, fast changing street lights, homelessness, and pedestrian safety came out.
After this interaction, I changed my approach when talking to residents. Instead of meeting people and handing them a bunch of statistics and facts that were overwhelming and depressing, I began to just ask for their honest opinions of Temple Street. From there, I would share some statistics and listen to their stories. I would further engage by letting people know that this was a particular issue that was affecting my own community, and that I would hope that a project like this could be a little closer to home so that I could be involved in my own community's well-being.
I ended up having so many fruitful conversations with local residents. They taught me more about their community than I could have ever learned from a press release or a blog on the web. Historic Filipinotown is in many ways just like my East Los Angeles neighborhood, a hardworking immigrant community whose population doesn't often get acknowledged but that has a goldmine of wisdom and knowledge.
Moving Forward, I have learned that at the core of every project I will lead with my values, remembering to be humble, genuine, and sincere when approaching other communities that are not my own.