29 Mar

Ashley Ajayi – Skate Safe Digital Resistive Space

For my Urban Futures Lab Capstone Project, I held a virtual event titled "Skate Safe Digital Resistive Space." This event strived to amplify the resistive and countercultural ways marginalized groups (specifically skaters who identify as womxn, non-binary+Black, African, or of Color) create space for themselves, especially in the realm of skateboarding. Relying on my facilitator chops strengthened throughout the UFL Fellowship, the interactive hour-long conversation encouraged self–reflection and connecting with others through our shared experience of striving to move freely in public spaces using skateboarding and other means of transportation not reliant on cars. Another essential component of the program was co-devising impactful ways folks can deepen in their resistive practices by prioritizing their safety and thus their wellness.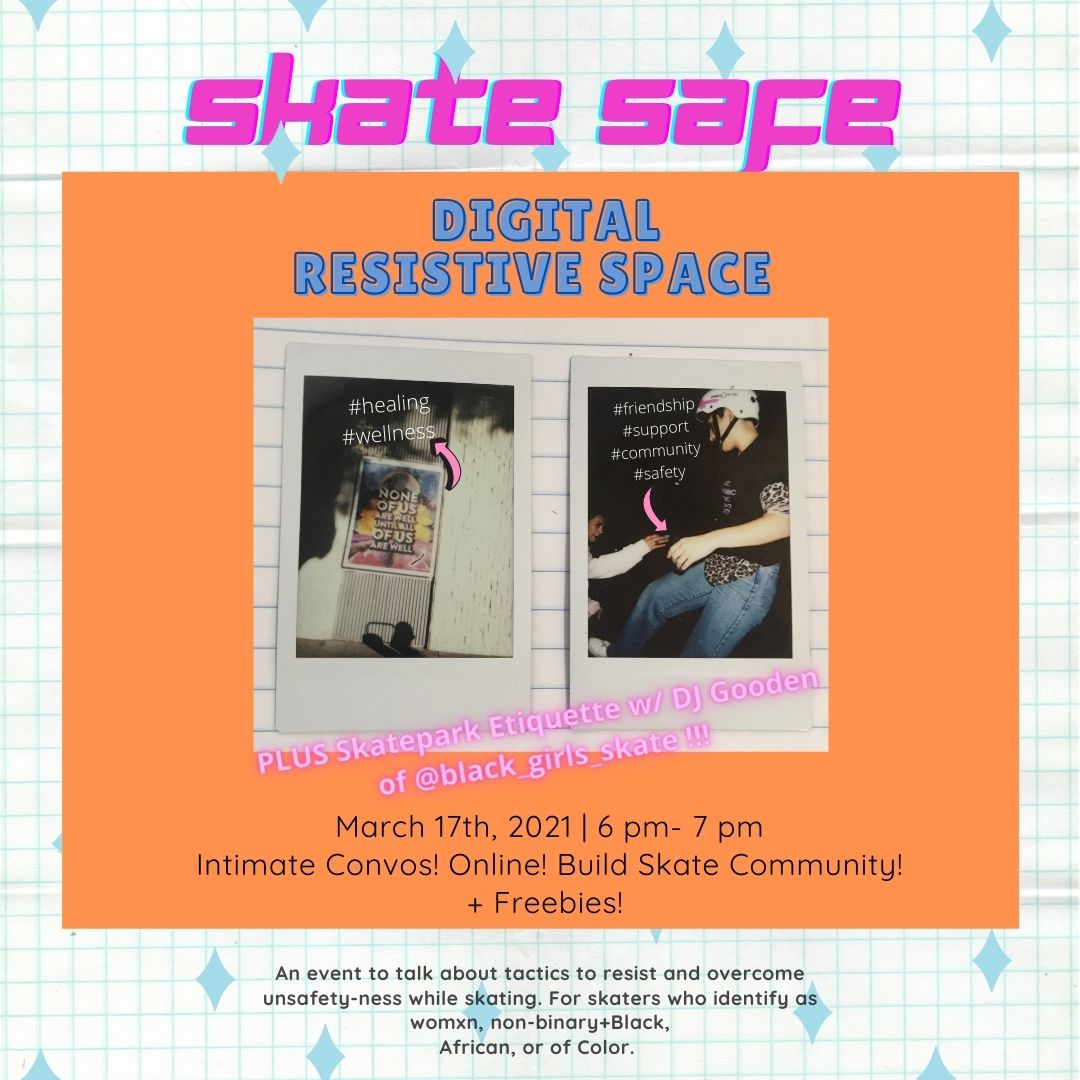 Digital Flyer used to promote the event "Skate Safe Digital Resistive Space."
Narratives of resistance are essential to me. They operate as sources of resiliency and reminders of how community and individuals can challenge the status quo. In the shadows of rupture lay great possibility, dreams, and "futuring".  By "futuring," I refer to a projection of our present selves into impending space and time, which requires active imagination and our full selves. The Skate Safe Digital Resistive Space was my attempt to look forward with my peers and conjure alternative realities with specific priorities of safety, wellness, narratives of resistance, and connection through virtual public spaces in visionary ways continually unfolding.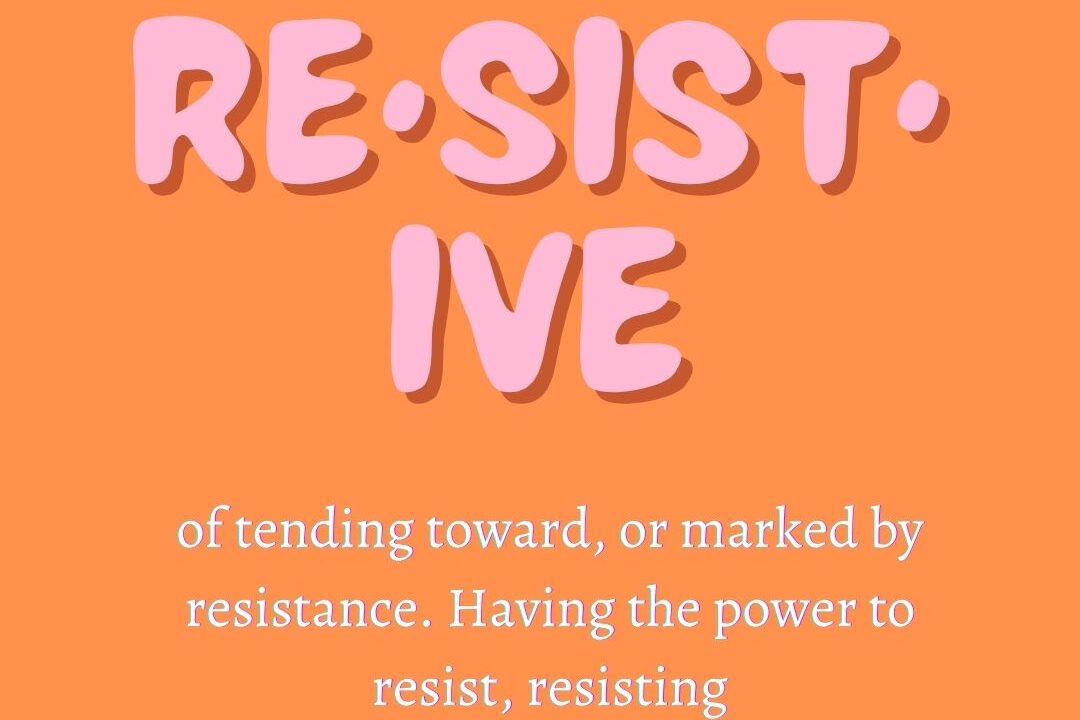 Definition used to promote the event, encouraging participants to reflect on sites of resistance. 
Together with other participants, we delighted in the joys of active modes of transit like skateboarding, biking, and rollerblading while also acknowledging the bruises (both metaphorical and physical) we carry from encountering environmental barriers. Coming together in this specific virtual way means a lot to me. It means learning from individuals who move through space honoring Difference. It means understanding that spatiality is not neutral nor set in stone. It is, in fact, pliable, able to adapt to our needs, and able to be transformed.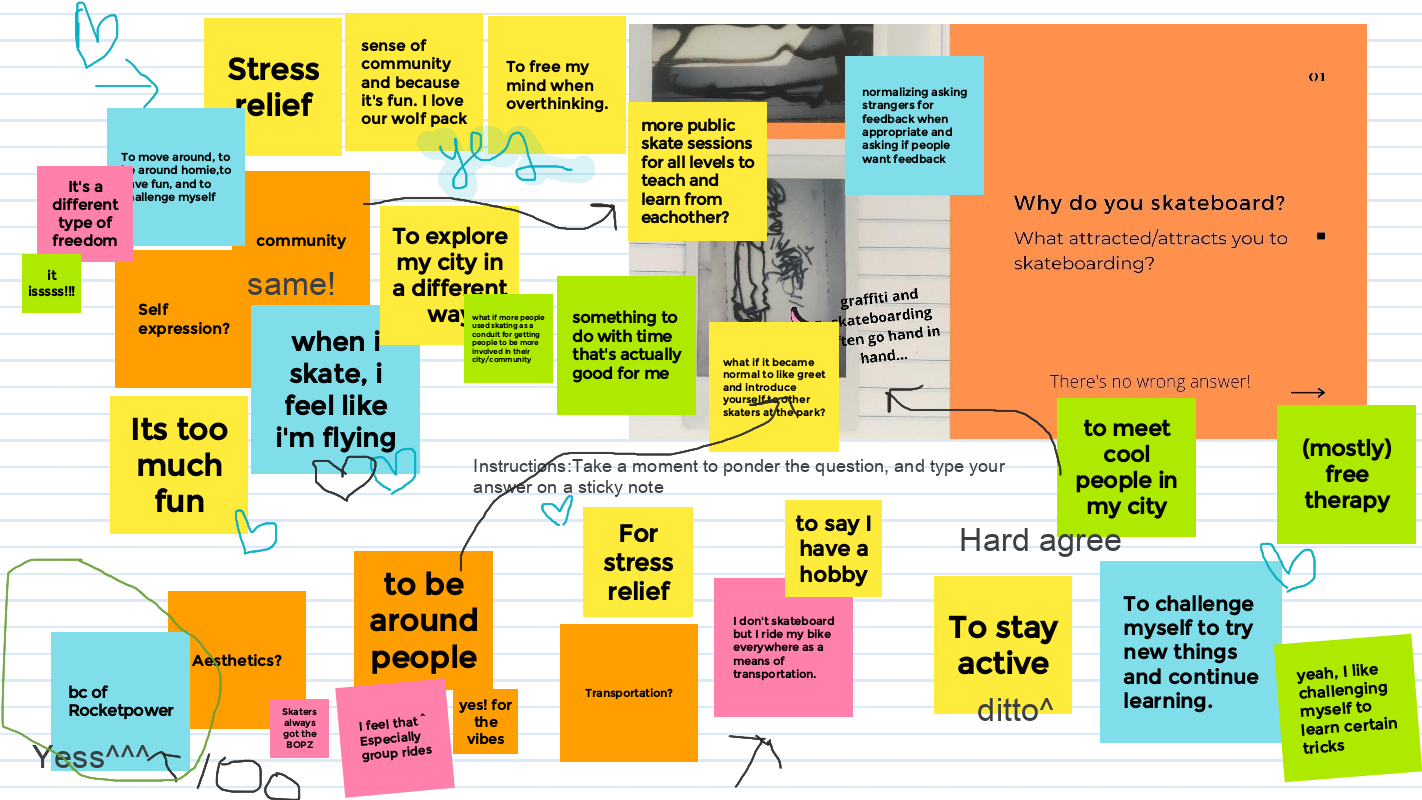 Google Jamboard activity where participants were asked to respond to the prompt, "Why do you skateboard?"
There are so many reasons why I wanted to conduct this project!  To name a few, I sought to reconnect with a skate community derailed from meeting up to adhere to social distance guidelines. I wanted to talk with my peers and gain insights from their experiences. I also wanted a chance to read Skateboard Theory, specifically all the bursting ways Black feminism and Queer theory intersect with skateboarding, further mobilizing skateboarding as a way to "do" and "see" things differently. Collectively, with our imaginations activated, we envisioned a more inclusive city with better transit options, less hostile architecture, and greater safety.  
I look forward to convening more spaces (digital and in-person) as a tactic on our collective path towards recovery. Ain't no telling what we can continue to dream up together, re-designing spaces for us, by us! Co-collaborators like @skatelikeagirl sent protective safety gear, and @blackgirlsskate dropped educational gems that will have an impact long after our conversation. Other skate groups like @board.2.tears will be future co-conspirators. I am humbled and grateful for all who participated.
Be well!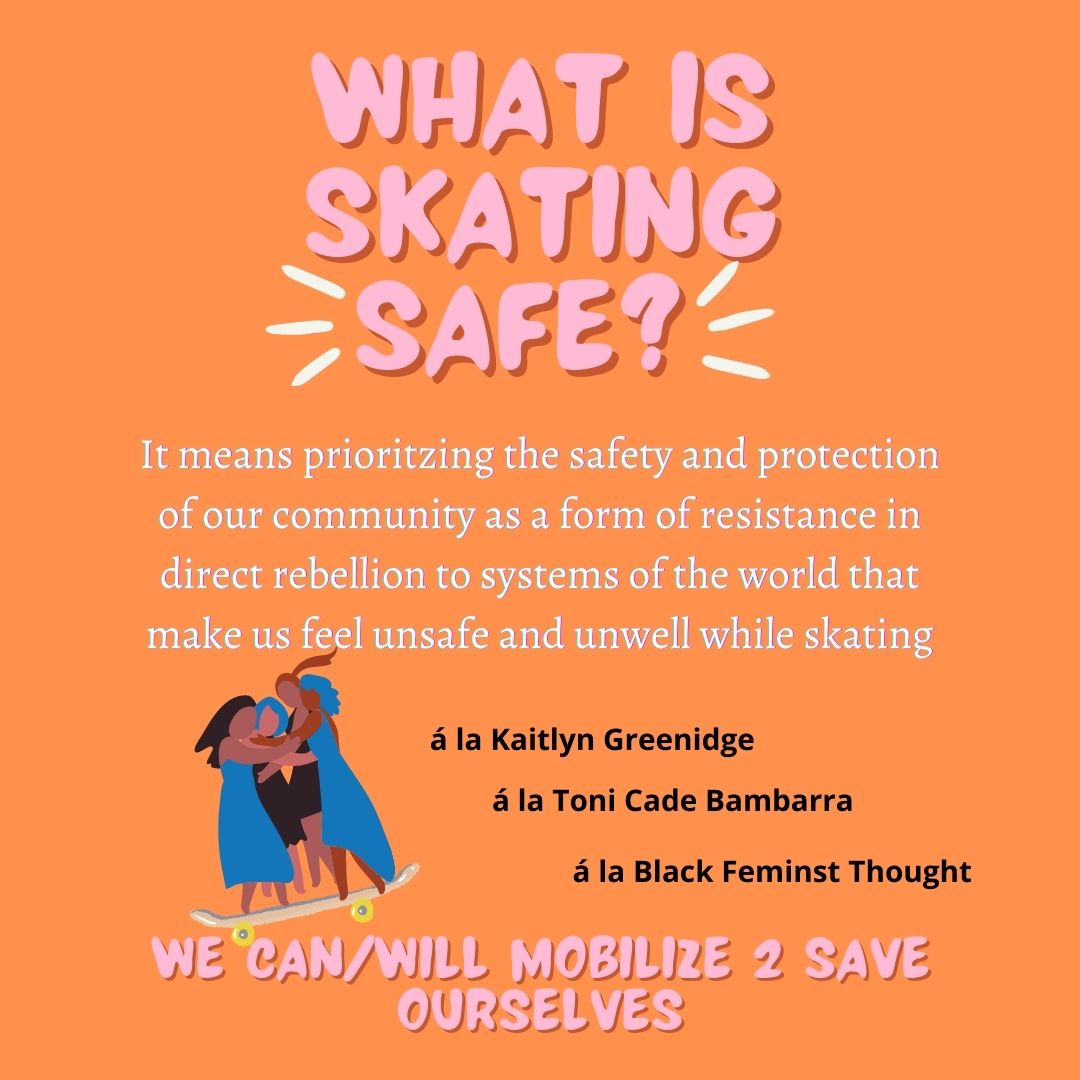 Instagram post used to promote the event.